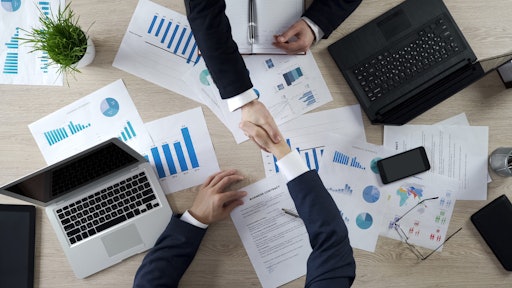 stock.adobe.com
Gebruder Weiss USA will provide scholarships to Loyola University Chicago Quinlan School of Business students. The scholarships will assist students that are enrolled in the Bachelor of Business Administration in Supply Chain Management program.
The scholarship program is aimed to support creating a diverse workforce in logistics and support educational opportunities for those with economic struggles.
"As our US leadership team contemplated what we could do to help improve equity in the supply chain and logistics industry in America, we knew education was one of the answers," says Mark McCullough, CEO of Gebrüder Weiss USA. "We must take action if we want to experience change. We are proud that we can provide scholarship funds for Loyola students studying supply chain management, and we hope our investment supports the growth of a more diverse workforce in the future."
Per Gebruder Weiss USA:
Preference will be given to students with financial need and in good academic standing, as determined by the University.
Preference will also be given to students who are the first in their family to attend college and/or are involved in student activities that promote women in business.
Gebrüder Weiss

is providing an opportunity for students to apply for full-time, 90-day, paid internships to gain hands-on experience and learn all aspects of the logistics industry at the

Gebrüder Weiss

US headquarters in Des Plaines, IL, or at its New Jersey location.