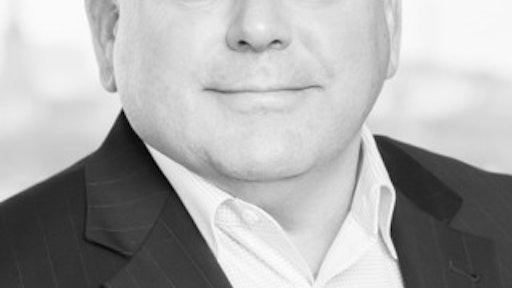 As the manufacturing industry rebounds and customer expectations increase, the role of the original equipment manufacturer (OEM) is evolving more than ever. Consumer preferences are shifting from "ownership" to "access," and this is forcing many manufacturers to redefine the way they do business.
The manufacturing industry is seeing a shift to servitization, or selling outcomes opposed to strictly selling products. Manufacturers now must focus, and sell, product uptime, increased performance and many other service-related metrics.
Servitization especially impacts after-sales service, or the service delivered after the initial sale of a product. As more products are equipped with smart sensors, it will be more important than ever to shift from a reactive, break-fix service model to one focused on maximizing product uptime or preemptively repairing equipment before it ever fails. The best way to achieve this is to leverage IoT data to ensure parts are replaced before they fail.
Three areas where manufacturers can start implementing change today to adapt to a service-centered mindset, and ultimately improving financial performance and exceeding customers' expectations are outlined below.
Approaching Servitization
The shift to servitization requires a new way of thinking that should be rolled out in phases, as it is a fundamental change in how manufacturers should approach customers. To move from strictly selling assets to an ongoing service model also requires new infrastructure.
There is more data available than ever, and the number of sensor-equipped parts and products is only going to increase. Most manufacturers today are collecting data, but are still unsure how to use it to their advantage. Effective data management can only be achieved with new business processes and technologies. While IoT is critical to collecting data, AI and machine learning capabilities are key elements of making data actionable. Adopting these technologies is a significant undertaking, but are necessary for success.
With the shift to a data-driven business model, it's important to remember the human aspect of applying these new technologies and business practices. The workforce and talent side of business is an attainable way for organizations to hit their strategic goals, bringing improved customer experiences and operational advancements. Manufacturers must consider the impact and influence of millennials in the workplace and as customers. The must put strategies in place to keep knowledge from retiring out of their organizations.
Servitization and Industry 4.0
Emerging technology is the biggest driver of what many are calling the Fourth Industrial Revolution, and manufacturers that successfully adopt these new technologies will succeed in shifting to a servitization-focused business model.
The intertwined network of physical goods with sensors and software allows manufacturers to freely exchange data between the products they sell and their internal systems in place. This helps both the manufacturer and end-customer. Products built with "smart" technology can send a signal to both the manufacturer and customer to alert them if a repair is needed and to schedule a service appointment soon. With the appropriate service parts management technology in place, the manufacturer proactively ensures the needed part is available and sends a technician to repair the product quickly, alleviating any downtime, and delivering the amazing experience customers expect. With a focus on maximizing product uptime as the key to manufacturers' success, IoT, artificial intelligence (AI), machine learning and predictive analytics are playing an increasingly larger role in after-sales service and the broader supply chain. Manufacturers that do not implement at least some of these technologies will be left behind. Proactive maintenance is the new profit lever and requires the integration of smart technologies to succeed.
The Future of Servitization
It's no secret the world is changing, and it's changing fast. Everything from technology, education, health, energy and the economy – there is hardly anything in business (or life) that is not evolving. It will only continue to change very fast, perhaps even faster than our ability to learn and adapt.
As customer expectations continue to evolve, new ways of doing business will be required to keep manufacturers competitive.
More customers will expect and demand service agreements that guarantee maximized product up-time, so a service strategy that focuses on eliminating as much downtime as possible will improve customer satisfaction and loyalty, while also maximizing revenue.
Emerging technologies like IoT, AI and machine learning will continue to be important to help manufacturers keep better tabs on global operations, forecast demand and prevent service disruptions through real-time data reporting and analysis. To make sure they're in the best position possible, seamless integrations between IoT platforms, field service management systems and legacy ERP solutions with advanced, cloud-based after-sales service solutions are vital to success.
To succeed in a servitization-focused world, manufacturers must reinvent their after-sales service organizations, adopting sophisticated solutions and new business processes to optimize service parts inventory levels and prices while maximizing product uptime. These changes will not only lead to improvements in revenue, gross profits and operational efficiency, but also the overall customer experience.