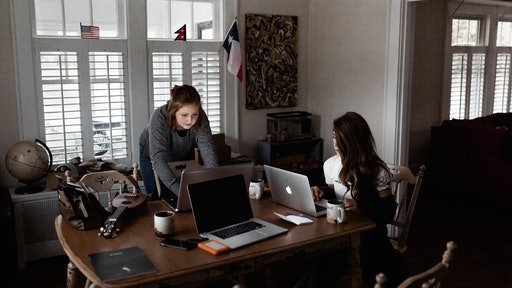 stock.adobe.com
2020 was a rough year for a multitude of reasons that I don't even need to begin to explain, but it was the year that I got a lot of hate mail. It's disappointing to say the least, but at this point, what can you do?
In September, I wrote a headline that was deemed offensive by some. While I originally thought it was corny, some thought I was sexist. They called me on my work phone, emailed me and sent me LinkedIn messages saying that I was "setting feminism back" and that I was "disappointing and insulting women in supply chain."
And I cried. Oh man, did I cry. I was so ashamed of myself for hurting and offending other women. I was so proud to be a part of this momentous award, but the hurtful words thrown at me had suddenly become such an ugly, hateful thing.
But I'm not ashamed of that headline.
I was born in 1995 – three years later the Power Puff Girls premiered on Cartoon Network, touting the nursery rhyme "sugar, spice and everything nice." As a child I watched three young girls continuously save their city from harm over and over again. To me, sugar and spice meant that you were powerful and a hero – there were no other negative connotations to it.
And then in 2019 Lizzo sampled it in her girl-power anthem, "Like a Girl," making us question if we had to choose between our femininity or be a leader. The song tells us that we can be both, and really, why can't we be both?
I thought this phrase had been reclaimed, but I was wrong. I try not to let criticism bother me, but I'm a regular human being, just like you. When someone questions your character it's hard to shake off. But let me tell you, as long as I am writing for the supply chain, I will do everything in my power to lift up and empower other women – that is why the Women in Supply Chain award is so important to me.
As mentioned in Gartner's Women in Supply Chain survey, among 177 supply chain professionals, 17% of chief supply chain officers (CSCOs) are now women—a 6% increase compared to 2019 and the highest rate since the first edition of the survey in 2016. In addition, there is still a noticeable gap between women in men in vice president and director levels. While this number is improving - and we champion that - it still isn't all that high. Meanwhile, women still only make $.82 to every $1 that a man makes, and that gap only widens between women of color as well.
Me and my female counterparts are still getting sexually harassed when we go to trade shows. We're often the only women in the room. We are still being told to smile or asked "what does a girl like you know about trucking?" Despite these setbacks, women continue to shatter the glass ceiling by being innovators and thought leaders. These women prove that they truly can do anything, and I am so proud that I get to associate myself with these powerful women.
That is why Supply & Demand Chain Executive has made it a goal to be more inclusive in the content we create, reaching out to more women in 2020 than we have before. We launched our Women in Supply Chain award with the sole intention to honor female supply chain leaders and executives whose accomplishments, mentorship and examples set a foundation for women in all levels of a company's supply chain network. We will continue to promote women's roles in the industry and celebrate their accomplishments. Our voices have power, and we will continue to use that power to lift up marginalized voices throughout the industry.
There is still so much work that needs to be done for women in supply chain and we must check our own internal misogyny at the door. I, for one, am up for that challenge.