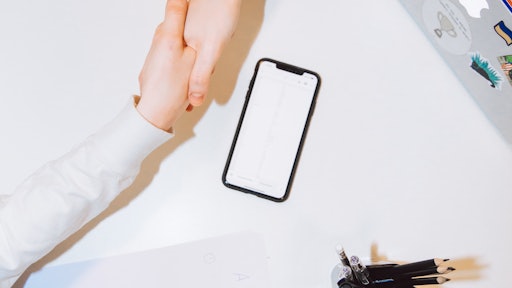 Polina Zimmerman from Pexels
Anna Mateu Joins Anderson & Vreeland as Supply Chain Analyst
The appointment of Anna Mateu as supply chain analyst for Anderson & Vreeland, leading manufacturer of flexographic print technologies, equipment and consumables, is announced by Graig Sanderson, purchasing manager for Anderson & Vreeland Inc. Mateu joins Anderson & Vreeland Inc. as a supply chain analyst and will be working from the Irving, Tex. office. Her focus will be on inventory analyzation and, specifically 3M.
Brett Wood Appointed to Senior Executive Officer of Toyota Industries Corporation
Brett Wood, the president & CEO of Toyota Material Handling North America (TMHNA), was recently appointed to Senior Executive Officer of TMHNA's parent company, Toyota Industries Corporation (TICO). Wood becomes the only non-Japanese TICO executive.
Wood, a 31-year veteran of Toyota, will maintain his current responsibilities as TMHNA President & CEO in addition to his new role as an officer of TICO. Wood began his material handling career at Toyota in 1989 as an entry-level engineer and has held many leadership positions within the company in the three-plus decades since then. As president & CEO of TMHNA, Wood oversees two main group companies – Toyota Material Handling (TMH) in Columbus, Indiana, and The Raymond Corporation in Greene, New York.
Dollar Tree Announces Planned Leadership Succession
Dollar Tree, Inc. announced that Michael A. Witynski, 57, enterprise president of Dollar Tree, has been promoted to president and chief executive officer. Gary Philbin, 63, who joined Dollar Tree in 2001 and became CEO in 2017, is retiring after a successful retail career of more than 40 years. To facilitate a smooth transition, Mr. Philbin will remain with the company as an executive and member of the board of directors through Sept. 23, 2020.
Companies in this article