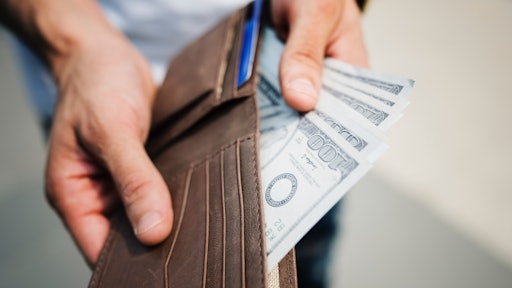 Pexels
Supply chains are at the root of every business, and in order to be successful, your chain needs to be high performing. This business function helps guide trade tensions, marketplace volatility and natural disasters. And the person behind all of this is the supply chain manager.
The profession has garnered so much attention over the years that U.S. News & World has named supply chain management as one of the hottest job tracks in the country. It is no wonder as to why universities have begun offering degrees and certificates in the field.
A supply chain manager oversees and coordinates the key parts of a company's supply chain. These professionals work with external suppliers procuring materials for manufacturing and sale to global markets. Typically, supply chain managers oversee the flow of finished goods from point of origin to point of consumption.
Supply chain managers are often behind the scenes and are essential to a business running smoothly. If anything, you can think of them as keeping the world in motion because if there is a disruption in the supply chain, you (the consumer) do not receive your products.
When pursuing a degree in supply chain management, there are several areas to focus.
College Choice reports that a supply chain management degree should cover five stages:
1. Planning the product
2. Producing the product
3. Sourcing the materials
4. Delivering the product to the consumer
5. Returning the product
With every step that is required to master, it is necessary that you get compensated accordingly.
Consider the following statistics regarding salaries in the supply chain management field. Examine each listing carefully as the career can be found in a wide variety of business sectors, including retail, food service, manufacturing and health care. Supply chain management's uniqueness can send leaders across the globe, so it is becoming an attractive career path for people that want to work internationally.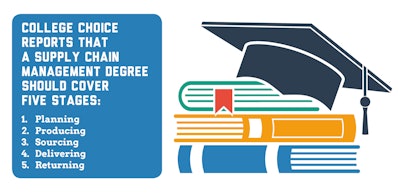 We looked at data on what supply chain managers can make and found a low end of $74,000 and a high end of $122,000.
According to payscale.com:
The average salary for a supply chain manager is $81,439.
On a job satisfaction scale, the website rates it a 3.8 out of 5, and when broken down by gender, 69.6% percent of supply chain managers are male and 30.3% are female.
Meanwhile, glassdoor.com reports that the average base pay for supply chain managers is $89,067 a year.
Glassdoor.com highlights the salaries for supply chain managers at the following companies:
Walmart, $69,040
PepsiCo, $99,179
Amazon, $99,793
Kraft Heinz Company $102,058
Procter & Gamble, $113,791
Microsoft, $122,108
However, the Bureau of Labor Statistics reports a lower income.
According to the website, supply chain managers earn $74,600 a year in 2018.
Supply Chain Managers Quickfacts, according to the Bureau of Labor Statistics:
Education Required: Bachelor's degree
Work Experience: None
Number of Jobs in 2016: 148,700
Job Outlook: Projected to grow 7% from 2016 to 2026
Takeaway on supply chain manager jobs
Supply chain manager salaries vary based on region and company.
One thing is clear: as long as people continue to shop in stores and online, require healthcare among other things, there will always be a need for a supply chain manager.
As the position is heavily dependent on being able to develop interpersonal relationships within each sector of the supply chain, some of the skills required include:
strong verbal and written communication skills
leadership skills to provide guidance throughout the supply chain
apply skills to wherever they are located in the world