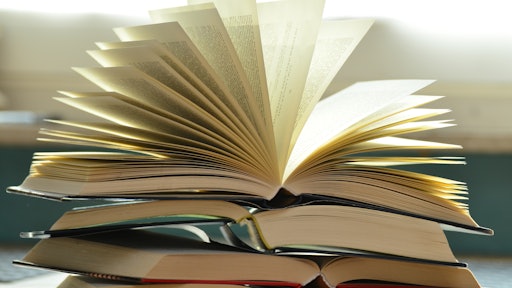 Pexels
Please Note: This list was originally published in 2019. Check out our must-reads for 2021 here.
Any supply chain leader that wants to make progress in the business needs to be open to learning. Even when you are at the top, you still need to prioritize education yourself so you can stay on top. Reading books about management practices can add on to your current experience and improve your strategies.
Leadership books which focus on supply chain management will give you all the techniques and tools you need for success. Considering that there are many options, this list of five essential books about supply chain management will narrow down your choice.
1. Managing Supply Chain Operations (Lei Lei, Leonardo DeCandia, Rosa Oppenheim, and Yao Zhao)
The title of the book summarizes what it is all about. Read about key factors of efficient supply chain performance – demand forecasting, sales and operations planning, inventory control, capacity analysis, transportation models, supply chain integration, and project management and risk analysis.
What is amazing about this book is that it offers real-life examples, best practices and case studies. In addition, the book provides evidence that supports its arguments.
Every solution and practice that the book instructs is based upon research projects conducted with over 100 participating corporations.
Year of publication: 2017
Current price on Amazon: $77.22
2. Single Point of Failure: The 10 Essential Laws of Supply Chain Risk Management (Gary S. Lynch)
Taking risks is an inevitable part of the business. With this book, you'll be prepared to handle and overcome those.
Gary S. Lynch, a renowned supply chain leader explains what he calls the "risk parasite" and supplies dozens of case studies that prove his point.
The author provides the answers to the following important questions:
How to establish your organization's supply risk management program?
Why no risk strategy is a solution for bad decisions?
What causes supply chain risk management demand to trump supply?
Which sourcing strategies create more risk, not less?
Why managing the parts does not equal managing the whole?
What the best policy is for knowing what's in your policy?
No matter what level of business management you are, this book will teach you some useful techniques that can help you dodge a bullet.
Year of publication: 2009
Current price on Amazon: $23.98
3. The Forklifts Have Nothing To Do! Lessons in Supply Chain Leadership (Colonel Joe Walden)
Do you want to know how to improve your leadership skills? Read this book and you'll learn a few useful methods.
The author gives examples from civilian industry and military operations. While it may seem peculiar how this correlates to supply chain operations, they are quite similar.
If you are still doubtful, just consider that the author has 25 years of experience in leading supply chain operations. That is an unbeatable argument for reading this book.
While you read the book, take note notes about the practical methods that you can implement in your business strategy.
Year of publication: 2003
Current price on Amazon: $13.95
4. Strategic Supply Chain Management: The Five Core Disciplines for Top Performance (Shoshanah Cohen and Joseph Roussel)
According to Shoshanah Cohen and Joseph Roussel, there are five crucial disciplines you need to focus on. Those disciplines are
Aligning your supply chain with your business strategy
Developing an end-to-end process architecture
Designing a high performing supply chain organization
Building the right collaborative model
Using metrics to drive performance
Easy-to-read tables and diagrams explain in detail why and how these disciplines need to be adopted and implemented for top performance.
Helen McKinley, an editor at Studicus.com says that she loves how the book is written because "it uses in-depth examples that clarify what you need for successful supply chain design."
Year of publication: 2013
Current price on Amazon: $46.44
5. The Supply Chain Revolution: Innovative Sourcing and Logistics for a Fiercely Competitive World (Suman Sarkar)
This inspiring book will educate you on how to increase revenue and customers' satisfaction.
With innovative approaches to sourcing and logistics, you'll get new ideas that can completely change your line of work.
Leading companies such as Zara, TJX, Amazon, Starbucks, and Airbus are all empowered by sourcing and supply chain.
Find out which global moguls were in trouble and how did they overcome their challenges.
Year of publication: 2017
Current price on Amazon: $26.32
Final Thoughts
When you work on yourself and absorb important knowledge, you'll be able to improve your business. Reading does take dedication and time, but every minute you spend on it will be worth it.
Once you have the insight into real examples, case studies, and data about best and worst practices, you'll be on the right path of becoming a successful leader.