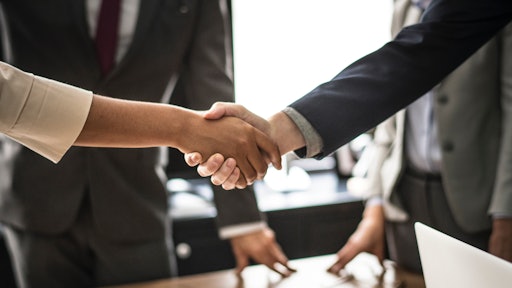 Photo by rawpixel.com from Pexels
Each year Supply & Demand Chain Executive recognizes supply chain providers, practitioners and teams in its annual Pros to Know award. The listing of individuals includes professionals from software firms, service providers, consultancies or academia who have helped their supply chain clients or the supply chain community at large prepare to meet significant challenges.
As we enter the end of the year, supply chain professionals continue to stand out in their own right. Each individual profiled here has transformed the supply chain industry with their efforts.
Here are five supply chain professionals that you need to know:
5.) Hannah Kain, President and CEO, ALOM
Hannah Kain continues to make her career as a supply chain executive notable. Just in 2018, Kain spearheaded a strategic growth initiative to address projected capacity increase requirements from existing and new business. In the looming trade war against China, Kain positioned ALOM to procure greater amounts of pre- or low tariff import customer inventory and offered insight as an industry insider on the trade war to several media outlets. Kain is personally involved in advocating career opportunities through ALOM membership and support of several industry groups. She continues to host events and open houses at ALOM for student groups and speak on industry panels across the U.S. to promote career opportunities in the supply chain.
4.) Jerome Dubois, Co-CEO and Co-Founder, 6 River Systems
As co-founder and co-CEO of 6 River Systems, Jerome Dubois has had to overcome significant challenges in order fulfillment. Yet, Dubois has been able to help his clients solve these challenges with his extensive experience in the supply chain industry. He is passionate about automation's ability to level the playing field for warehouse operators and for warehouse associates. Additionally, Dubois gives back to the greater supply chain community by serving on multiple materials handling advisory boards and forums, including the new MHI robotics industry group.
3.) Daniel Stanton, President, SecureMarking
Daniel Stanton is a well-known supply chain educator and is leading a startup, SecureMarking, to tackle the growing problem of supply chain counterfeiting and fraud. His book, Supply Chain Management for Dummies, and his e-learning courses on LinkedIn Learning have been viewed nearly one million times, providing education to those that are starting out in the industry. Stanton has been a long pioneer for blockchain in the supply chain, helping launch a free online demonstration tool that is being used by the Air Force Institute of Technology and other leading universities.
2.) Pratik Soni, Co-Founder and CEO, Omnichain Solutions
Pratik Soni is a global executive and supply chain expert with a career spanning the last 18 years. He has held leadership positions for Fortune 500 companies and currently holds board and advisory positions for various startups. Soni brings a wealth of expertise in supply chain design, implementation, technology and business strategy to Omnichain Solutions and works one-on-one with consumer packaged good brands and retailers to leverage blockchain technology. Soni is a vocal advocate for blockchain's application in the supply chain and has published numerous articles on the subject.
1.) Sheri Hinish, SupplyChainQueen
To colleagues and clients, Sheri is known as the "Supply Chain Queen." She has made a career reimagining supply chain sales and operations planning, strategy and talent management. As an influencer, Hinish encourages leaders to see the business and social benefits of circular economy. Using her social media platform, she provides thought leadership on how and why we must transition to a model of sustainable supply chain. Her content focuses on aligning people, planet and profit, women in technology and supply chain in new ways of working.
Companies in this article