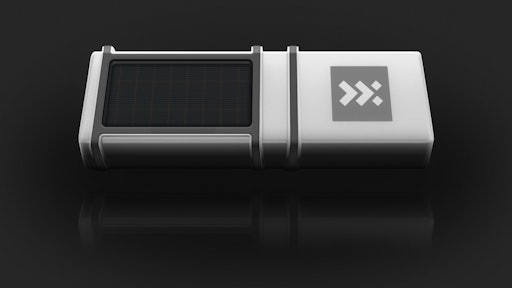 Nexxiot
Nexxiot unveiled its latest gateway device for intermodal shipping containers.
The Globehopper Edge is a self-sustaining, zero-maintenance wireless connectivity device capable of transmitting thousands of data points every day from multiple onboard sensors that transmit crucial information about a container's cargo such as precise location, temperature, environmental conditions and more.
"Combining state-of-the-art sensors, gateways and global connectivity, Globehopper Edge is the most advanced cargo monitoring device in the world today with the present and future capabilities to provide our customers with the most accurate and reliable information possible about their cargo, ensuring unsurpassed accountability across all modes of shipping," says Nexxiot CEO Stefan Kalmund. ""Nexxiot is focused on the highest strategic level of supply chain digitization and optimization. We work in close collaboration with our clients and partners at the C-suite level to define optimal shipping performance outcomes, then deploy our technology to achieve those results. By remaining focused on the most impactful mega-trends across the shipping world, we are redefining the standards and capabilities for future-proof TradeTech."
From BusinessWire:
Designed to communicate in real time with

Nexxiot

Connect, the company's customizable, cloud-based software solutions, Globehopper Edge optimizes asset utilization through AI-powered machine learning that impacts on-time performance, asset management and achieve intermodal shipping efficiencies.

Globehopper Edge is built using the most advanced engineering methods.
"We created Globehopper Edge to take that next step in trade facilitation. Aimed squarely at the 30 million standard intermodal containers that travel around the planet, the rugged IP65, custom-engineered, energy harvesting hardware provides unprecedented access to critical data to enable radical transformation for all participants and stakeholders in the global value network of trade, finance and transportation," says Nexxiot co-founder Daniel MacGregor.