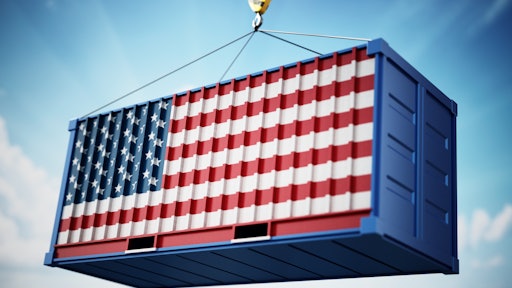 Destina
Ongoing supply chain challenges – from the Coronavirus disease (COVID-19) outbreaks to weather-related delays and worker shortages – have resulted in limited inventory, and in certain sectors, higher prices for goods heading into the fourth quarter of 2021.
Each week since the pandemic began surging nearly 18 months ago has experienced a different product shortage – from personal protective equipment (PPE) to the more recent semiconductor chips.
While indicators were positive for post-pandemic retail surge, disruptions to the supply chain have led to limited or out-of-stock goods. Consumers planning their holiday shopping, whether in brick-and-mortar stores or online, should take heed and so should businesses.
Many staples taken for granted have been affected by supply chain interruptions. This includes companies highly reliant on Vietnam factories for its U.S.-bound products. The country has been experiencing another COVID-19 outbreak of late, thus shutting down operations.
Economists have warned that with higher demand and less supply, costs for goods could soon be on the rise. Yet, the July consumer price index (CPI) increased just 0.5% after climbing 0.9% in June, according to the U.S. Bureau of Labor Statistics.
Consumer response – "Buy American"
Planning for sparse shelves amid the back-to-school rush, 50% of shoppers said they were concerned about limited inventory on the shelves and planned to shop early, according to the 2021 Deloitte Back-to-School Survey. But, early buying isn't always an option.
When it comes to consumer purchases, prioritizing availability may outweigh price. The constant upheaval related to COVID-19 as well as limited inventory has consumers altering their buying habits. Recent CGS data found that shoppers are more apt to consider buying local, made-in-America products for faster delivery as well as for the comfort of knowing the materials are U.S.-made. In fact, nearly three-quarters (71%) of consumers believe that children's apparel and toys should be made in America and sustainably. Respondents wanted American-made items to support local businesses while also being concerned by materials used in manufacturing elsewhere in the world.
In this pandemic comeback year for businesses, workers and students alike, this trend of shopping for American-made products also extends to furniture (62%) and cosmetics (63%), the CGS survey found. While manufacturing materials in cosmetics were of highest concern, the survey found that nearly one-third of respondents preferred American-made because they wanted faster delivery times when it comes to home furnishings.
Digital transformation
To counter the ongoing turmoil, 80% of supply chain executives plan to increase year-on-year investments in digital capabilities, according to the 2021 Gartner Future of Supply Chain Survey. The research cited chief supply chain officers' (CSCOs) top priorities for the next two years are looking to make the supply chain more resilient (87%) and agile (89%).
Continuous shipping and logistics problems have led to organizations investing in automation, partnering with suppliers nearshore and opening distribution centers closer to home. While offshore manufacturing had always been considered less costly, 56% of CSCOs in Gartner's survey believe that digitalization will enable them to make onshore manufacturing economically viable.
To ensure a seamless end-to-end supply chain, companies are even partnering to ensure customers have an omnichannel experience.
Whether planning for the remainder of this year or outlining 2022 budgets, brands and retailers must invest in upgrading their supply chain to mitigate these frequent delays. Salesforce forecasts that in the second half of 2021, retailers will spend 62% more on goods than in the previous year, including an additional $12 billion spent with suppliers and $163 billion extra in logistics costs. This means businesses will not just look to automate the supply chain for visibility, but companies will also expand their networks of suppliers to include those in the United States or nearshore.
A recent surge in consumer demand for apparel forced some companies to divert shipments from the West to the East coast. Long delays at California ports where goods were backed up with delayed supply and bad weather made some brands take action. Instead of letting shipments sit and wait, which would lead to inventory shortages at retail outlets, brands absorbed the cost of freight and re-routed inventory to the East coast.
Inventory management isn't just affecting the consumer. A brand's shipping and logistics difficulties could ultimately affect its reputation. Companies must step up.
Mitigating issues with merchandise planning
There will always be unexpected interruptions, but with expanded option of suppliers and visibility into the supply chain via technology, brands can leverage these tools to enact changes, in real-time, to mitigate problems with their supply chain and get inventory to its destination – whether it is a warehouse, retail outlet or the consumer's home.
Long term, the 2021 business world requires an updated, enhanced supply chain strategy. Long after COVID-19 has faded from the headlines, there will still be ebbs and flows in brand competition, skilled labor, regulatory requirements and consumer demand. From local suppliers to automation, a rapidly changing market means companies cannot rely on yesterday's way of doing business.
Click hear to hear more about near or re-shoring: