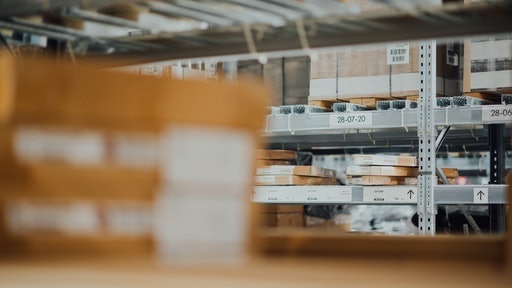 chuttersnap on Unsplash
While the Coronavirus disease (COVID-19) pandemic closed many doors over the last 18 months, industrial real estate in North America was immune to the virus, with transactions for large warehouses and distribution centers of 200,000 square feet or more climbing nearly 25% in 2020, according to CBRE. The CBRE anticipates the absorption of another 300 million square feet of industrial space on the back of e-commerce growth by the end of 2021. According to Cushman and Wakefield, new leasing activity in logistics space accounted for 366.6 million square feet, which represented 85.9% of all new leasing activity across all product types by the end of the first half of 2021. As demand increases, so too does the cost. According to the same report from Cushman and Wakefield, rent for warehousing and distribution centers rose 5.4% in Q2 2021 compared to the same time last year.
And, it's not just warehouse demand and rents that are rising. Input costs for construction have also skyrocketed over the last year, increasing by 24.3% from May 2020 to May 2021, according to Associated General Contractors of America (AGC). Material shortages, price hikes and shipping delays due to COVID-19, tariffs and quotas and other global supply chain disruptions like the Suez Canal, Yantian port closures, capacity crisis and various commodity shortages have also increased project lead times and costs, making it more difficult for companies looking to quickly ramp up operations to keep up with rising order volumes.
As a result, brands and retailers are testing many different strategies to expand their operations, including leveraging their brick-and-mortar infrastructure for ship-from-store fulfillment. Some companies are also seeking alternative spaces such as shuttered malls, golf courses and even vacant office buildings, but these can present additional challenges like re-zoning issues.
If expansion isn't an option, here are a few ways companies can make the most of their current warehouse space to optimize fulfillment operations.
Drop shipping
As the industry continues to shift to online shopping, more retailers are beginning to explore drop shipping options with manufacturers. In addition to freeing up valuable warehouse space, drop shipping enables retailers to expand their product offerings, minimize inventory risk and reduce shipping costs and delivery times.
Vertical space utilization
After evaluating inventory practices, the next area to examine is space utilization. With social distancing standards limiting floor-level redesigns and modifications, companies should look at ways to maximize vertical space. The areas above cross aisles and dock doors are frequently underutilized and can be converted into rack sections to increase storage capacity.