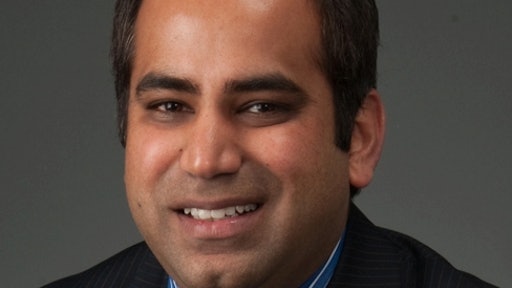 A strong case can be made that the primary challenge for food and beverage distributors has remained the same for decades: how to work smarter and more efficiently to serve customers faster, better and more profitably.
The good news is that the solutions to this challenge are expanding and evolving, thanks in large part to advances in technology – and mobile technology, in particular. Increasingly, companies are finding it imperative to rely on a combination of smartphones, tablets, mobile apps, route accounting software and mobile printers to manage their growing number of SKUs, ramp up customer service and satisfaction, improve accuracy and speed and deliver measurable ROI.
There are a number of ways connected mobile technology that integrates a handheld device, software and a printer drives a highly efficient approach to fast-paced and time-sensitive route operations, from snack, bakery and dairy to meat, produce and beer.
Drive higher productivity and efficiency
First and foremost, it's a huge time-saver. Drivers equipped with mobile technology can quickly and easily update or amend orders in real-time and print out accurate invoices to hand to customers on the spot. Drivers also have the ability to print a sheet listing UPC codes for cases picked and delivered so that customers can scan in their orders electronically – also a major time-saver as well as a loyalty-builder.
In fact, this capability proved a game-changer for Glazer's Beer & Beverage (GBB) LLC, a fast-growing malt beverage distribution firm headquartered in Dallas, Texas. GBB recently invested in smart mobile technology to streamline the complexity of running approximately 275 daily delivery routes, ranging from five to 30 stops, across five states.
Previously, GBB sent truck drivers out with pre-printed order and delivery invoices. If an order needed to be revised, a case was damaged or other changes occurred on-site, the driver had to manually amend the invoice, change product codes and adjust pricing on the fly – a time-consuming, error-prone process. Plus, the driver had to remember to send the corrected invoice to the office so that new copies could be generated for the customer and for the accounting department.
Recognizing the toll this took on driver productivity and customer satisfaction, GBB knew it needed to find a better way. The solution was to equip every driver with a smartphone and rugged, highly portable mobile printer for seamless on-demand invoice printing. The drivers embraced the technology and efficiency immediately. Less than two years after implementation, GBB estimates savings of 30 minutes to an hour every day for each of their 300 drivers, which adds up quickly.
Streamline warehouse operations
Second, mobile technology plays an increasingly vital role in the warehouse as customer expectations skyrocket, and pressure intensifies on food and beverage companies to deliver ever-more quickly. Same day receiving, processing and delivery to a store, often known as cross docking, is often mandatory – not just efficient – for fresh and temperature-dependent foods. Mobile print technologies that can put time-sensitive labeling instructions for handling and routing merchandise in the hands of warehouse employees can be key to successful cross docking.
Mobile printers in hand, workers can literally jump inside trucks at the in-bound merchandise dock and start re-labeling boxes for delivery, enabling forklift drivers to identify the exact time and location the food and beverages need to be at the out-bound dock for loading. The labels can even tell workers where to store merchandise in the truck, to make unloading more efficient.
Support innovation
Third, versatile mobile technology opens the door wide to new opportunities to create a positive customer experience through better service, to empower drivers and sales teams, and to grow business. For example, along with trucks and software, mobile printers can be part of a "mobile warehouse" that supports a more efficient order and fulfillment process for food and beverages during high-demand, variable-volume events such as music festivals, sporting events and street fairs.
To optimize mobile technology ROI, food and beverage distributors need to select the mobile printing solutions that best meet their needs. Considerations include:
Size. Drivers on the go all day long need compact, lightweight printers that are easy to wear or carry, inside the vehicle and out.
Durability. Printers need to be tough enough to stand up to the inevitable water, dust and drops on the road. Reinforced parts, industrial grade buttons, IP54 certification and minimum 6-foot drop protection contribute to ruggedness.
Connectivity. Dual Bluetooth and Wi-Fi options offer valuable versatility. Wi-Fi provides excellent flexibility and cost-effectiveness in many situations but has limitations, especially in rural areas or inside cement and steel warehouses. The ability to switch to Bluetooth when needed ensures uninterrupted connection anywhere, anytime.
Speed. Enhanced print speeds of up to 5ips trim transaction time.
Ease-of-use. Features such as an active docking station, visible LCD displays, NFC one-touch pairing and remote updates and configuration capabilities support user satisfaction, as does plug-and-play capability.
Reliability. Thermal printing technology eliminates the need for messy inks and concerns about temperature drying out or freezing ink, supporting reliable printing under any conditions. Long battery life is also critical for long days on the road.
Flexibility. Since mobile printers can be used for everything from labels and tags to invoices, pricelists and product information, they should accommodate a wide selection of media, including standard, premium, fast dry and weatherproof paper, as well as paper and synthetic labels.
The right mobile technology – including next-generation mobile printers – empowers your team to work faster and smarter, every step of the way from order to delivery. It's a winner, whether your goal is to improve the speed and accuracy of deliveries, reduce shrinkage and better manage inventory, build customer loyalty, boost your bottom line or all of the above.
Ravi Panjwani is theVP Marketing and Product Management at Brother Mobile Solutions.