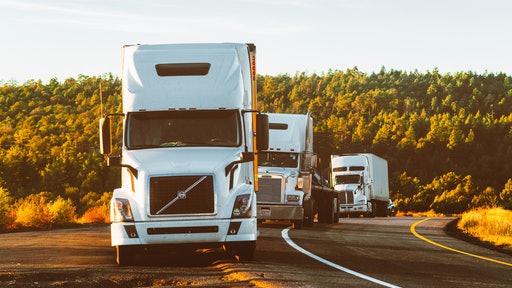 Pexels
Today's supply chains are living through history. Every aspect of our lives from personal to professional have been dominated by medical discussions. In this year of disruption, businesses have fallen, risen or barely made it.
Supply chains experienced unprecedented cycles, and to this day, remain extremely volatile. The pandemic exposed early on that supply chain infrastructures were not as healthy as many companies originally thought or expected.
It may seem odd to use the term "diagnosis" when referring to supply chain health, but it is an incredibly useful analogy and methodology for businesses to adopt. Here's some common "symptoms" of issues, or potential issues, and how to build a treatment plan for companies to keep in mind for the future.
Symptom 1: Regional dependence, supply chain complications and industry relationships
Does a company's supply chain dependency on one regional area lead to disruption in other markets, possibly bringing other supply chains to a grinding halt? More often than not, the answer is yes. In the past 12 months, the contributing factors of many different events and causalities have impacted current supply chains. U.S. supply chains not only have dealt with the Coronavirus disease (COVID-19), but winter storms, wildfires, hurricanes, tornadoes, ocean capacity restrictions, chassis shortages, e-commerce growth, warehouse capacity shortages, driver shortages, carrier networks being thrown out of balance and the list continues.
According to sources, some of the country's largest trucking companies struggled to get their trucks into the Southeast in February for produce shipments. Combining this with the continued e-commerce growth, driver shortages and other continued disruptions such as port congestion, this spring will look unlike any other for grocers and consumers.
The pandemic should be a wake-up call for managers and prompt them to consider actions that will improve their resiliency to future challenges. To find solutions and avoid future disruptions, companies should answer important supply chain questions like:
· Do we have multiple continuity of supply plans?
· Is our sourcing strategy incorporating regional considerations?
· How are we approaching all modes of transport for capacity?
Freight and transportation relationships between some shippers and freight providers have frequently been adversarial and the value of freight providers has been commoditized to a large extent. If companies continue to de-value strategic relationships, they will likely be commoditized as well. For the most part, freight containment boxes all sorts (trailers, containers, etc..) are agnostic to what is put in them and the carriers, forwarders, and brokers need to protect their current and future business interest with shippers that value their contributions.
Symptom 2: Freight rates and quality control
In today's disrupted freight markets, pent-up demand from contributing dynamics and causalities have created constraints in freight rates and container shipping. As demand for container shipping continues to rise, long-term contract rates are climbing to unprecedented highs, according to new data from Xeneta. It appears that all key shipping corridors have registered steep increases since the beginning of the year, driven by continuing surging demand and lack of equipment supply, while spot rates remain at peak levels.
The domestic freight transportation industry is primed to take advantage of spot pricing and capacity management in 2021. Paying attention to truckload (TL) and less-than-truckload (LTL) pricing must be top-of-mind.
According to Freightos and Journal of Commerce, trucking volumes, rates and employment have been climbing since the summer, having rebounded rapidly from an early pandemic slump. With high demand from consumers, importers are rushing to replenish inventory, causing stress in trucking capacity. This will likely continue through the first half of 2021 and into 2022 due to ongoing driver shortages and will not likely be resolved until the end of the pandemic. Driver schools have been operating at roughly half capacity through most of the pandemic, but are struggling to keep pace with exiting drivers, and most likely return to full capacity to augment the drivers retiring or exiting the market. Beyond that, inventory levels and market dynamics with other modes of freight will need to stabilize before trucking capacity availability becomes more stable and predictable.
Symptom 3: Warehousing, storage and meeting demand from customers
Since the beginning of the pandemic, the warehousing marketplace was flipped on its head and accelerated to levels never seen before. As COVID-19 e-commerce grows, regional warehousing space in areas like Des Moines, Iowa, is also growing to meet consumer demand. This regional warehousing real estate growth has effected jobs and employment, as warehousing and storage jobs grew by 97,000, or 8%, between February 2020 and December 2020. Courier and messenger jobs—workers who deliver goods—have expanded by 182,000, or 22%, according to the Labor Department.
Shipping companies have reported massive profits in their fourth quarter earnings from the explosion of e-commerce during the pandemic holiday season. Continuing to upgrade your warehousing and storage workforce will make your most valuable assets the driving force of a business and help rebound financial distress in months ahead.
The disruption of COVID-19 and the e-commerce growth sparked a rapid response from warehouse managers and logistics leaders to meet consumer demand. When demand from consumers continued to improve throughout 2020, suppliers were forced to respond with an exceptionally large increase in production to re-stock empty warehouses and assembly plants. The so-called bullwhip effect continues to ripple across supply chains, generating unusually large orders for suppliers that are far from end customers. In order to reduce this dynamic with future disruptions, relying on solid relationships with suppliers and using measurement tools that account for consumer trends can assist greatly to recover and function fluidly.
How are warehousing leaders coping with COVID-19 disruptions now? Third-party logistics (3PL) partners leaned more to keep track of and/or move goods. 3PL partners have picked up the slack to accelerate delivery of online orders as well as distributed logistics, direct-to-consumer order picking and even outsourcing. The real counterbalance between the growth of e-commerce and companies re-looking at large inventory levels will be if companies are willing to invest in warehouse infrastructure internally, which is typically cheaper over the long run. Continuing to hedge with external 3PL carriers more cost, but typically much less risk.
Treatment plan: How to build a healthy supply chain strategy
There are many considerations in building a healthy supply chain strategy, and the points above are some of the factors that need to be addressed before your supply chain can offer a high degree of "predictive success." Disregarding or not addressing these points exposes your company's logistics division and cannot be concealed in the long term. To find effective solutions to these symptoms, companies should be asking themselves these questions:
· Is your sourcing strategy incorporating regional considerations?
· How are your approaching all modes of transport for capacity and would you consider your relationships truly strategic?
· Do you have a detailed process map of all your internal processes that influence any area for your supply chains?
· Do you have a detailed process map of all internal processes that influence any area for your supply chains?
· Are you able to identify where all inbound products or raw materials are currently kept? Are you able to track all outbound customer orders as well?
· Does your transportation management system (TMS) and warehouse management system (WMS) allow you to dynamically adjust to influencing factors?
· Have you considered automation capabilities?
· What is your chassis strategy?
· Have you considered mapping your supply chain maturity out, comparing yourself to other companies, and considered that your natural competitor is not your real competitor within the supply chain space?
Help is always available with the implementation of procurement leaders to alleviate distress and optimize costs. Using automation and procurement specialists to help solve capacity issues from supply chain disruptions and responding promptly to the influx of consumer demand can be the "make or break" of keeping businesses afloat. Recognize these symptoms and you'll keep your heartbeat going.