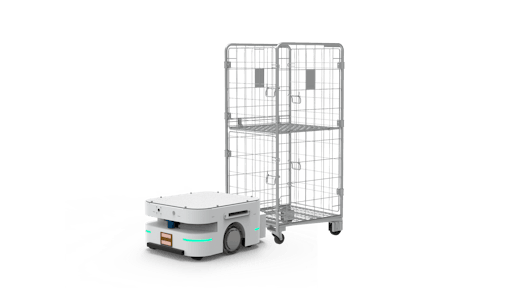 ForwardX Robotics
ForwardX Robotics launched the Flex 60-T, a cutting-edge automated mobile robot (AMR) equipped with an advanced docking and towing system, representing a new standard in handling cage trolleys.
"At ForwardX Robotics, we firmly believe that safety is of paramount importance in every business, particularly in labor-intensive workplaces," says ForwardX CEO and founder, Nicolas Chee. "Our Flex 60-T provides a safer work environment while empowering businesses to enhance overall productivity by eliminating the strenuous physical labor associated with manually operating heavy carts."
From Yahoo! Finance:
The development of

Flex

60-T is the result of a collaboration between

ForwardX Robotics

and its recently announced exclusive distribution partner for Australia and New Zealand,

Richmond Rolling Solutions. ForwardX created an innovative solution that addresses the pain points associated with docking and towing cage trolleys, widely used in Australia among other regions.

The

Flex

60-T is purposefully designed to revolutionize this process, enhancing efficiency while prioritizing the safety of workers and employees.
The

Flex

60-T boasts a maximum towing capacity of 300kg and is compatible with both Australian Standard Z and A base roll cages. It features a state-of-the-art multi-sensor fusion technology, visual SLAM navigation and 180-degree obstacle detection and avoidance.