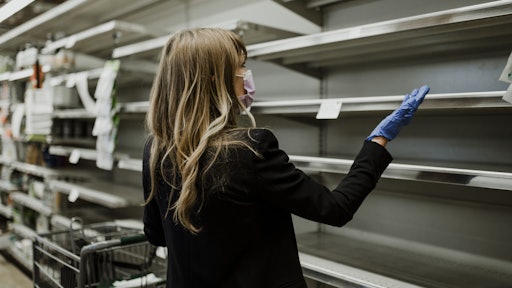 rawpixel.com - stock.adobe.com
Phantom inventory is causing U.S. shoppers to experience out-of-stocks, with poor product availability negatively impacting sales and long-term customer loyalty, according to the latest data from Retail Insight.
"As one of the main drivers of inefficiencies, sales, and margins, phantom inventory presents a significant and costly challenge to grocers," says Paul Boyle, CEO of Retail Insight. "Facing growing pressure on already razor-thin margins, phantom inventory risks becoming a profit-draining issue across every part of the retailer's store operations, from wasted labor to out of stocks and increased shrink."
Key takeaways:
One-third (33%) of customers said they had experienced errors with retailers' store systems, when "ghost" stock was shown as available when it was, in fact, out-of-stock. Meanwhile, half (50%) reported items being listed as in-stock online, but weren't available when they arrived in store. A further quarter (37%) had experienced store associates not being able to find an item, even though they believed it was available in the store.
With retailers' average inventory records currently only 60% accurate, phantom inventory blocks replenishment and timely re-orders, causing shelf gaps that lead to lost sales and reduced customer loyalty.
78% of U.S. shoppers said they had experienced out-of-stocks in-store during the last 12 months, up +6 percentage points year-on-year, while 73% reported the same issue online. And these poor levels of product availability aren't just creating dissatisfied customers, they also risk costing retailers lost sales and loyalty.
"With recent analysis suggesting that phantom inventory can cause as much as 80% of out-of-stocks, it is clearly a major driver of lost sales that retailers can't afford to ignore. By leveraging real-time data, retailers can address and correct inventory accuracy faster and more efficiently, ensuring better product availability, freeing up store associates to serve and, ultimately, delivering store execution that protects, and even boosts, margins," Boyle says.