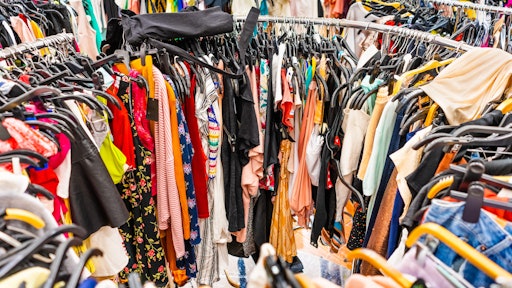 Sundry Photography AdobeStock_320444308
PTC Retail released Flex Insights, a low-code platform designed to help brands and retailers unlock the power of their data to drive faster and better decision-making during planning and product development.
"In today's fast-paced environment, brands and retailers have no shortage of data, but many continue to struggle with how to harness their critical business information. They spend a lot of time managing data and generating reports, yet still find it difficult to get the right information, to the right people, in the right format quickly enough to make meaningful business decisions," says Bill Brewster, SVP and general manager of PTC's Retail Business Unit. "I'm thrilled to announce the availability of Flex Insights, with its ability to analyze large amounts of data, this customer proven offer from PTC Retail has the ability to help companies make better product development decisions with speed, accuracy and efficiency, uncovering correlations and identifying patterns that were once not possible."
Key takeaways:
The Critical Path Management app provides product teams and senior management with up-to-the-minute views of the progress of each product and across the entire season's line, enabling them to quickly address steps needed to get them to market on time.

The Compliance Tracking app allows product teams to define what sustainability and social compliance documents are required for specific products, and to track and manage the data in those documents to support reporting.

The Sustainability app enables rapid integration between FlexPLM and leading sustainability solutions, such as Worldly (formerly Higg) and Made2Flow. Product, material, and supplier scorecards in the app provide users with the data they need to proactively impact corporate sustainability goals and manage compliance and certifications.

The Visual Line Planning app automates seasonal line reviews, making it easier to set up reviews, collaborate with remote team members, capture notes, and update plans.