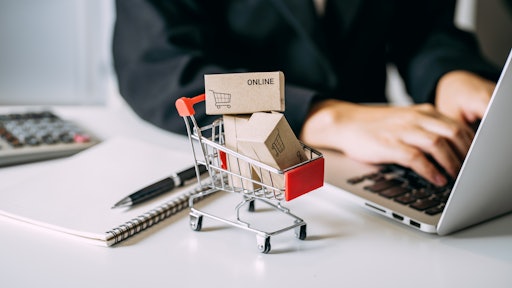 sirichai AdobeStock_434243665
Dropit announced Advanced Fulfillment, an artificial intelligence (AI)-powered solution that uses real-time information to help retailers make dynamic fulfillment decisions. The solution uses a variety of data inputs, including proximity, real-time inventory, past sales, peak shopping hours and weather to inform more intelligent order allocation decisions.
"Our Advanced Fulfillment solution is like having a team of data scientists on hand around the clock, instantly fine-tuning fulfillment choices for peak efficiency," says Karin Cabili, CEO and founder of Dropit. "This comprehensive, data-driven approach reduces delivery times and costs while increasing customer satisfaction and profitability for retailers. It also helps retailers connect their often-disparate silos to maximize the technology investments they've already made."
Key takeaways:
Dropit's

Advanced Fulfillment solution empowers retailers to make intelligent fulfillment decisions with data-driven precision while minimizing stock issues and expediting fulfillment.
By connecting real-time data across channels, Advanced Fulfillment creates a consolidated inventory view that informs smarter decisions, minimizes errors and mitigates stock-related challenges.
Retailers can leverage Advanced Fulfillment to unify inventory visibility, prevent stock issues, streamline store fulfillment, simplify returns management, reduce operational costs and environmental impact and more.