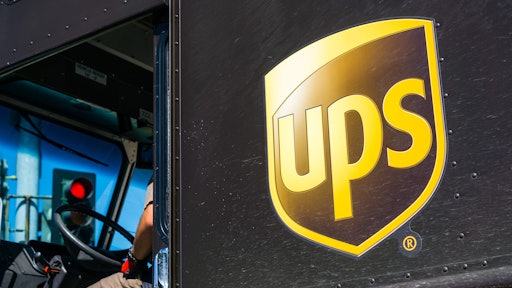 Sundry Photography AdobeStock_283851307
UPS announced plans to acquire Happy Returns from PayPal.
Happy Returns is a software and reverse logistics company that enables frictionless, no-box, no-label returns for merchants and consumers.
"We know that returns have long frustrated shoppers and retailers looking for quick and easy solutions," says UPS CEO Carol B. Tomé. "By combining Happy Returns' easy digital experience and established drop-off points with UPS' small package network and footprint of close to 5,200 The UPS Store locations, box-free, label-free returns will soon be available at more than 12,000 convenient locations in the U.S."
"Joining the UPS team is a win for both our employees and our customers," says Happy Returns CEO and co-founder David Sobie. "In recent years, the growth of Happy Returns has accelerated, and we've built an enterprise-grade solution. This new chapter is a natural next step for Happy Returns and allows us to harness the power of the UPS network to transform the returns industry."
Key takeaways:
Sobie will continue to lead the company following the transaction closing.
Happy Returns offers a full stack of returns solutions, powered by software and fully scaled reverse logistics operations that facilitate frictionless returns.