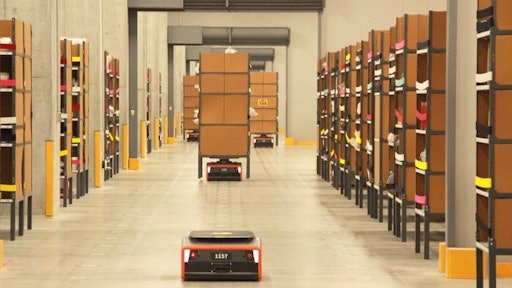 Alpine Supply Chain Solutions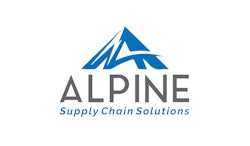 Alpine Supply Chain Solutions, a leading supply chain consulting firm, announced the completion of a distribution optimization project for AMS Fulfillment, a third-party logistics service provider specializing in e-commerce and business-to-business fulfillment.
AMS was growing exponentially and wanted to improve the use of its space, equipment and labor to increase throughput and make room for new items that required additional pick locations at its Valencia, Calif., headquarters facility. Alpine conducted a best practices assessment, storage type analysis, facility layout and slotting optimization that increased units per hour by 150%.
AMS provides distribution processing, order management techniques, flexible shipping and pick-pack-ship fulfillment services. To compete with larger suppliers, AMS was looking to decrease replenishment costs while simultaneously increasing units per hour, lines per hour and overall slotting optimization. Based on the best practice assessment and storage type analysis, Alpine recommended new facility layout options, equipment and slotting solutions to maximize space and productivity. Alpine and AMS worked with Conveyor Solutions and Ziglift Material Handling for equipment installations and alterations.
"Working with Alpine to accomplish this huge project was very satisfactory. Our target goal was to increase productivity and become more efficient to meet the growing demands of our e-commerce customers," says Marco Pelaez, vice president of operations for AMS Fulfillment. "Alpine worked side by side with our team and helped us make incredible gains in productivity. Before Alpine, our daily output was 170 units per hour, and Alpine helped us increase that to 260. The Alpine team was very helpful and knowledgeable and knew exactly what we were trying to accomplish, and at the same time they were extremely patient with all the changes that AMS asked for throughout the project."
"Partnering with AMS, Ziglift and Conveyor Solutions was the perfect prescription for success," says Michael Wohlwend, managing principal for Alpine Supply Chain Solutions. "We took a data approach to address AMS Fulfillment's customer requirements to pinpoint areas for improvement and truly maximize their space, equipment and labor prior to their busy holiday shipping season."
Future plans for AMS include opening additional distribution centers across the country in strategic areas to reach consumers within a one- to two-day service anywhere in the country.