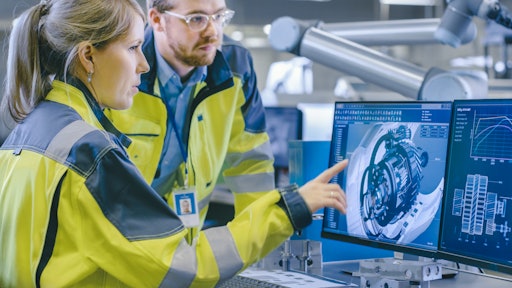 Getty Images
The cost of downtime continues to increase as do the business risks, according to a study released by Information Technology Intelligence Consulting (ITIC), Grafton, Mass. An 81% majority of organizations now require a minimum of 99.99% availability. This is the equivalent of 52 minutes of unplanned outages related to downtime for mission critical systems and applications, or just 4.33 minutes of unplanned monthly outage for servers, applications and networks.
Over 98% of large enterprises with more than 1,000 employees say that on average, a single hour of downtime per year costs their company over $100,000, while an 81% of organizations report that the cost exceeds $300,000. Even more significantly: three in 10 enterprises – 33% – indicate that hourly downtime costs their firms $1 million or more. It's important to note that these statistics represent the "average" hourly cost of downtime. In a worse-case scenario, if any device or application becomes unavailable for any reason, the monetary losses to the organization can reach millions per minute. Devices, applications and networks can become unavailable for myriad reasons. These include natural and manmade catastrophes; faulty hardware; bugs in the application; security flaws or hacks and human error. Business-related issues, such as a regulatory compliance-related inspection or litigation, can also force an organization to shutter its operations. For whatever the reason, when the network and its systems are unavailable, productivity grinds to a halt and business ceases.
Highly regulated vertical industries like banking and finance, food, government, healthcare, hospitality, hotels, manufacturing, media and communications, retail, transportation and utilities must also factor in the potential losses related to litigation as well as civil penalties stemming from organizations' failure to meet Service Level Agreements (SLAs) or compliance regulations. Moreover, for a select 3% of organizations whose businesses are based on high level data transactions, like banks and stock exchanges, online retail sales or even utility firms, losses may be calculated in millions of dollars per minute.
ITIC's 2017 Reliability and Hourly Cost of Downtime Trends Survey is an independent web-based survey that polled over 800 organizations in April/May 2017. All categories of businesses were represented in the survey respondent pool: 24% were small/midsized (SMB) firms with up to 200 users; 25% came from the small/midsized (SME) enterprise sector with 201 to 1,000 users and 51% were large enterprises with over 1,000 users.
These statistics are not absolute. They are the respondents' estimates of the cost of one hour of hourly downtime due to lost revenue and lost end user productivity. Additionally, these figures do not take into account the cost of additional penalties for regulatory non-compliance or "good will" gestures made to the organization's customers and business partners that were negatively impacted by a system or network failure. In fact, these two conditions can cause downtime costs to skyrocket even further.
The overarching message is clear: downtime of even a few minutes is expensive and unwelcome. Only 2% of enterprise respondents said that downtime costs their companies less than $100,000 in a single 60-minute time period. Downtime costs are similarly high for SMBs with 1-150 employees; some 47% of SMB survey respondents estimate that a single hour of downtime can cost their firms $100,000 in lost revenue and end user productivity. To reiterate these figures are exclusive of penalties, remedial action by IT and any ensuing monetary awards that are the result of litigation, civil or criminal non-compliance penalties. There is evidence from a variety of sources that track the skyrocketing cost of downtime. The expenses and losses associated with downtime continue to climb in the Internet age where business is conducted 24/7 across global time zones. Hourly losses of hundreds of thousands or millions per hour or even minutes in transaction-heavy environments are unfortunately commonplace.
ITIC's survey revealed that for large enterprises with over 1,000 employees, the costs associated with a single of hour of downtime are much higher, with average hourly outage costs topping the $5 million mark for nine specific verticals. These include banking/finance; government; healthcare; manufacturing; media and communications; retail; transportation and utilities. The ITIC survey data revealed that although monetary losses topped users' list of downtime concerns, it was not the only factor worrisome to organizations. The Top 6 business consequences that concerned users are (in order):
Transaction/sales losses
Lost/damaged data
Customer dissatisfaction
Restarting/return to full operation
Damage to the company's brand and reputation
Regulatory compliance exposure
The message is clear: unplanned downtime is costly and unacceptable from both a business and technology perspective. Organizations must proactively work with their infrastructure and cloud vendors to ensure the inherent reliability of their systems, applications and networks. This is imperative as the industry moves to interconnected Internet of Things (IoT) ecosystems.