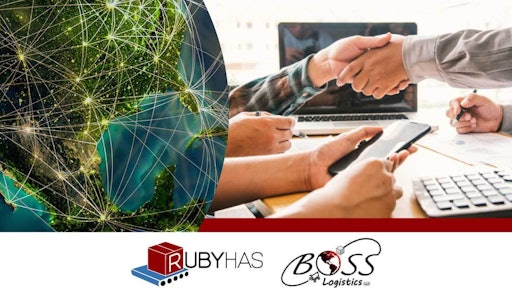 Ruby Has Fulfillment
Ruby Has acquired Boss Logistics, a high-quality regional e-commerce fulfillment company.
"As we continue on our path of rapid organic growth, acquisitions are a key part of our expansion strategy to deliver additional value, capacity and quality to e-commerce fulfillment," says Rafael Zakinov, founder and CEO, Ruby Has. "This acquisition adds to our ongoing rapid growth and also brings us the specialized capabilities of Boss Logistics in Kentucky."
"We are thrilled to become part of the Ruby Has family," says Jeffrey Sgro, president and CEO of Boss Logistics. "Adding our capabilities to those of Ruby Has allows us to take the original vision for our company to new heights."
From BusinessWire:
This move marks the second acquisition for Ruby Has; it acquired EasyPost Fulfillment Solutions in April 2020.

This comes in addition to several recent expansions, including the addition of a major facility in Kentucky and the doubling of the Ruby Has facilities in Las Vegas, and Toronto, Canada.