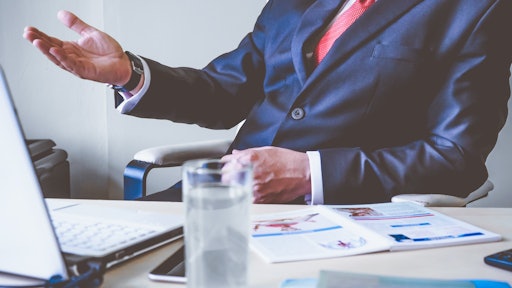 energepic.com from Pexels
Pyott Does Not Seek Avery Lead Director Reelection After 10 Years
Avery Dennison Corporation will see a change in its board of directors following its shareholders meeting on April 23 as current lead independent director David Pyott chooses not to stand for reelection after more than 20 years on the board.
Pyott is looking to spend time in other directions after first stepping into the lead independent director position in 2010 and joining the board in 1999. Patrick Siewert will take over after the upcoming annual meeting. His position will be subject to reelection.
Siewert has been on Avery's Board since 2005, currently holding the chair of the board's audit and finance committee position. He is also the managing director and partner of the Carlyle Group.
HBC Replaces CEO as it Goes Private
Hudson's Bay Company has officially privatized as of March 3, now owned by group of shareholders with executive chairman Richard Baker at the helm.
As the retail group moves private, Richard Baker will step into the CEO role, removing Helena Foulkes effective March 13. Foulkes has been in the role for two years, overseeing major transactions such as the sale of Gilt and Lord & Taylor.
Regal Distributing Family Legacy Continues in 65th Year
Congruent with its 65th anniversary, Regal Distributing is looking to the fourth generation in leadership with Alex Kopulos as the latest CEO.
Kopulos succeeds his father, Greg Kopulos, who will remain in the company as co-chairman along with his brother Dean Kopulos. The two brothers still own the company, but are passing on CEO duties to the younger generation.
Most recently, Alex Kopulos was the senior vice president of Regal Distributing. He originally joined the company in 2007.
Greg and Dean Kopulos's father started Regal Distributing in 1955, along with the boys' uncle.
Dan Lorenz Drops Vice from His Title, Promoted to President
Previous Wildeck vice president of operations Dan Lorenz has moved up to president of the organization. He's been with Wildeck for almost two years but has been in manufacturing for 25 years.
Lorenz is immediately stepping into the role of president but will continue his duties as vice president as Wildeck searches for his replacement.
Turtle & Hughes Branch Managers Move up as Vice Presidents
Industrial distributor Turtle & Hughes has selected three new vice presidents to move up from their positions as branch managers.
Brian Fitzgerald, Jeff Smith and John Donohue have all been appointed as vice presidents of their respective branches. Fitzgerald, working in Bridgewater, NJ and New York, is known for doubling the New York branch's sales in five years and has been with the company since the start of his career.
Smith managers the Hauppague, NY location in Long Island, while simultaneously co-managing the lighting department of New York. He joined after Turtle & Hughes acquired his previous company, Mid-Island Electric Supply.
Donohue has managed Turtle & Hughe's Levittown, PA location for three years, which services Philadelphia. Prior to joining the electric company in 2015, he worked in sales at Valley Power Lighting Center for more than 10 years.
In addition, retired senior Johnson & Johnson executive Beverly Jennings has joined the board of directors, bringing with her more than 30 years of experience, focusing on diversity and inclusion.
Colgate Board Shuffles as Veteran Steps Down
Colgate-Palmolive is saying goodbye to 44-year company veteran Ian Cook as he retires from his chairman of the board position. Noel Wallace has been elected to take over the position, which will be added to his roles as president, CEO and board member.
Martina Hund-Mejean has also joined the board of directors of Colgate. She was previously chief financial officer of Mastercard Inc. for 11 years.
Adding to the change of management, Colgate-Palmolive also revealed Bristol-Myers Squibb Exec Charles Bancroft has resigned from Colgate's board.
Gerald Evans Jr. Says Goodbye to Hanes
HanesBrands is saying goodbye to its long-time employee and current CEO as he chooses to retire at age 60.
Gerald Evans Jr. has been with Hanes for 37 years, receiving serious praise for help in driving the company's growth. During his two years as CEO, he was responsible for driving annual revenue and earnings per share.
The executive is even credited with doubling the group's Champion brand's annual sales, reaching almost $2 billion.