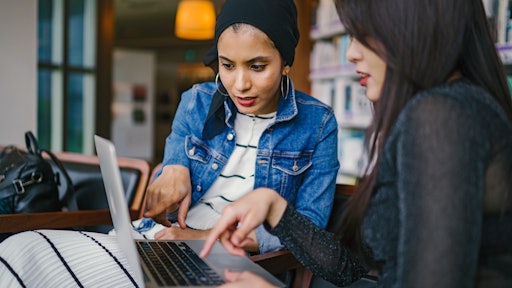 Photo by mentatdgt from Pexels
Flipp Focuses on Product Offerings with CTO Creation
Retail technology provider Flipp has created a chief technology and product officer role to help clients reach shoppers through more advanced methods. Coming from Walmart Canada as chief technology officer, Rick Neuman joins the organization in the new role to do so, in addition to further developing Flipp's own application and technology.
The position will keep Neuman in Toronto, where he will report directly to the CEO. He refers to Flipp's innovation in digitizing retailer's flyers and its passion for the industry as what drew him to the company.
Upland Heightens Acquisition Concentration Through Board of Directors
Work management software manufacturer Upland Software, Inc. is planning on growing its software offerings through acquisitions and mergers, area of expertise for its latest board appointment, Teresa Miles Walsh. She is currently the CEO and managing director of Access Media Advisory, which she founded in 2003.
Walsh has experience in both the United States and Canada markets, which Upland hopes will result in her leading growth in its product portfolio.
Datto Strengthens MSP Relationships
Datto is boosting its relationships with managed service providers through the hiring of John F. Abbot as chief financial officer. In the position, Abbot will drive business processes to serve these partners along with the senior executive team and board of directors.
Abbot is also now responsible for overseeing all financial and accounting operations worldwide.
The appointment is a part of Datto's larger strategy to scale its platform and hire the best talent after partners suggested recurring services drove a large portion of their revenue. Most recently, Abbot was the CFO of Cumulus Media Inc.
TraceLink Continues Talent Growth with Data and IoT Hires
Supply chain network platform TraceLink has brought on new chief data scientist Jim Mills and new general manager of its Smart Supply and Logistics/Internet of Things business unit Jamshed Dubash.
Both are experience data scientists that the platform has hired to advance its data and IoT offerings, similar to its end-to-end warehouse compliance solution built on its integrated digital supply network platform launched last March.
LogistiVIEW Hopes for Revenue Growth in New CRO
Augmented reality and artificial Intelligence solutions maker LogistiVIEW Inc. is revamping its revenue strategy through a new chief revenue officer, Lance Anderson. He will oversee sales, marketing, partner channels and customer success departments, instituting a focus on collaboration.
Anderson is experienced in both augmented reality and warehousing but is recognized for his talent in leading sales teams. He comes directly from Lance-AR as CEO, following various other roles in warehouse solutions over the course of two decades.