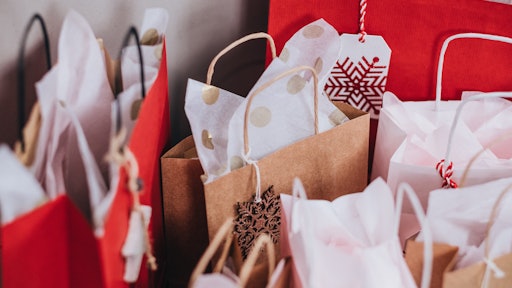 Pexels
Retailers are using every trick in the book to prepare for the upcoming holiday season, deploying robots and beefing up its staff. Now with one less weekend between Thanksgiving and Christmas, every day will count this peak season.
Target is investing an additional $50 million to increase employee hours and training to keep up during the season, The Minneapolis Star Tribune reports. In addition, the retailer will double its seasonal employees working on fulfilling online orders in stores.
"This will be our single biggest investment in holiday payroll ever," Target CEO Brian Cornell said at the company's annual holiday preview in New York. The company did not reveal how much of an increase there is compared to last year. Previously, Target said that it would hire 130,000 seasonal workers - over 5,000 more than last year.
Cornell expects sales to be steady throughout the shopping seasons as there are six fewer days between Thanksgiving and Christmas this year. This year, Target will waive its typical $35 minimum for free shipping, starting Nov. 1 and goes through Dec. 21. Many orders will arrive in one day as well.
The Star Tribune reports that the retailer will also offer 10,000 new or exclusive toys, more than double the amount in 2018. Target is reviving Toys R Us for the holiday season by relaunching its online store. The deal will allow Toys R Us to have an online presence as it slowly begins to open new physical locations in the U.S. again.