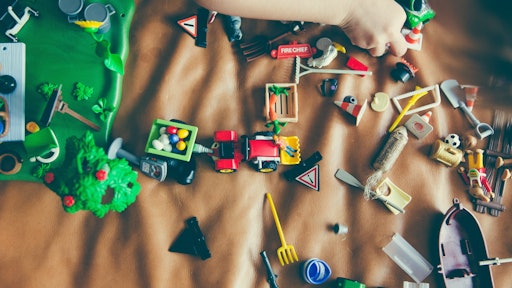 Photo by Markus Spiske on Unsplash
Target is reviving Toys R Us for the holiday season by relaunching its online store.
The deal will allow Toys R Us to have an online presence as it slowly begins to open new physical locations in the U.S. again.
Toys R Us closed all stores in 2018 after struggling with bankruptcy for several years.
The online store has the potential to boost Target's strong toy business ahead of the holiday season. When shoppers visit ToysRUs.com to buy toys, they will be redirected to Target.com to complete the purchase once they select "buy."
Target has largely invested in its toy department over the last year. In 2018, the retailer added a quarter-million square feet of space that is dedicated to toys in more than 500 stores, CNBC reports.
Meanwhile, it announced a deal in August with Disney to open Disney stores within its own, selling exclusive toys, apparel and accessories.