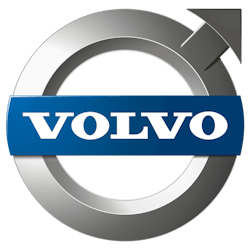 Volvo announced that it will invest roughly $400 million over the next six years to upgrade its manufacturing plant in New River Valley, Virginia. According to Fleet Owner, the facility produces all Volvo trucks sold in North America.
"The outstanding product line currently produced at NRV has strongly positioned Volvo Trucks for the future," said Peter Voorhoeve, president of Volvo Trucks North America in a statement. "This investment is another sign of our confidence in that future, and will help us prepare for even more exciting products – powered by both diesel and electric drivetrains – in the coming years."
The plant will feature a series of upgrades including a new 350,000-square-foot building that will repeortedly house truck cab welding operations, improvements to paint operations and the installation of several state-of-the-art dynamometers for vehicle testing. In addition, the plant will be eligible of a grant up to $16.5 million and will create 777 new jobs over the next six years.