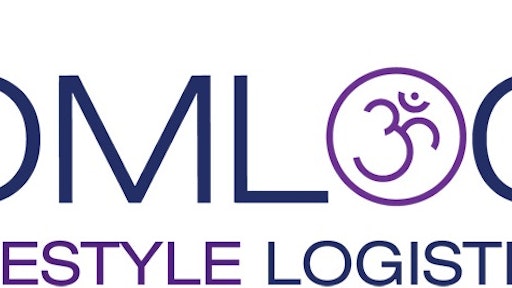 OmLog, a global leading logistics service provider for luxury fashion products, has leased over 100,000 square-feet at Goodman Industrial Center Murray Hill in hopes to expand its international service offering in the U.S. and improve the customer experience. The upgraded logistics facility is equipped with new power systems, enabling seamless integration with OmLog's warehouse management systems, helping fulfill the increase in demand from existing customers and provide global connectivity from the location, which is close to New York City.
"With the growing demand for our logistics services in the U.S., driven by the expansion of our international customers, we made the decision to partner with Goodman Group with a 10-year lease. The decision to work with Goodman was heavily based on our previous positive relationship in Asia," Marco Palazzi, chief executive officer of OmLog says. "While OmLog has been outgrowing facilities year after year due to demand, Goodman has been a trusted partner in providing facilities that can handle our capacity in strategic locations within close proximity to our customer base. We are confident that our business requirements will continue to grow in this market."
As a leading 3PL worldwide provider for luxury fashion products, OmLog offers tailor-made supply chain solutions and retail assortments for national and international distribution. The new logistics facility will help the company expand its business offering and improve levels of service for current customers and create opportunities for new customers as well.
The Goodman Industrial Center Murray Hill has a prime location in Bergen County, New Jersey as it is close proximity to New York City and multiple international airports. In addition, the facility provides convenient access to Interstate 80, Brooklyn-Queens Expressway 278, the New Jersey Turnpike and Phillipsburg-Newark Expressway 78.
"With retail sales in the United States projected to be more than $138.7 billion by 2022 – there is increasing demand for logistics facilities in strategic locations, close to major urban populations. Given OmLog's position as one of the leading 3PL worldwide providers for luxury fashion products, it is well placed to capitalize on this demand at Goodman Industrial Center Murray Hill. Our facility supports enhanced automation requirements with recently upgraded power systems that achieve supply chain efficiencies for our customers. OmLog has committed to a 10-year lease based on an existing relationship with Goodman in Asia. It's a great testament to our global capability and integrated customer service model," says Anthony Rozic, CEO of Goodman North America says.
Goodman Industrial Center Murray Hill will assist in OmLog reaching its goals of growing its U.S. presence by providing efficient services through enhanced automation requirements and power systems that have yet to become an industry standard. Goodman intends to achieve supply chain efficiencies by tailoring to OmLog's needs and make any improvements as needed.
Matthew Dudzinski and Dustin Weeks from Atlantic Real Estate Services advised on the lease transaction.