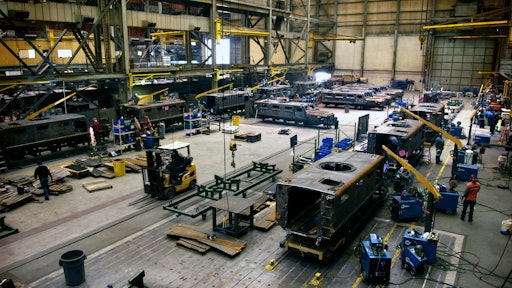 Reuters reports that manufacturing activity in the U.S. has reached a 14-year high due to an increase in new orders. However, challenges within the supply chain could restrain further growth.
A survey by the Institute for Supply Management (ISM) found that the peak is due to a slowdown in the months ahead against the backdrop of a strong dollar. Reuters reports that other surveys have also suggested a slowdown in regional activity as well.
Factory activity rose to 61.3 percent in August, the best reading since May 2004. Reuters reports that a reading above 50 indicates growth in manufacturing. While the survey expects demand to "robust," it also warned that the tight employment market and supply chains may continue to struggle. Tariff related activity raised concerns on current manufacturing conditions as well.
Donald Trump's tit-for-tat tariffs has led to an impending war with China and other strong U.S. trade allies. Arguing that there is unfair foreign competition, Trump placed a 25 percent tariff on steel and aluminum back in March, resulting countries to retaliate.
According to Reuters, economists have warned that tariffs could disrupt supply chains and slow the economy's momentum.