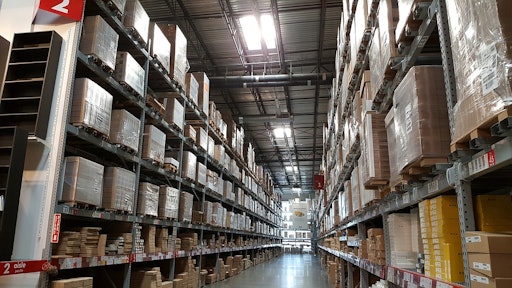 Labor in the warehouse sector is starting to tighten as the rise in e-commerce creates a demand for workers.
According to a report by the CBRE Group, U.S. warehouses and distribution centers need an additional 452,000 workers this next year to keep up with the flux of online orders. However, with unemployment at an all-time-low, finding workers will be a challenge.
The report found that transportation and warehouse employers are expected to add 226,000 workers in 2018 and 2019, but the push for workers could add high costs for fulfillment operations. A $1 increase in hour wages is expected for warehouse employees, which would drive labor costs by more than $1 million, and that number could only grow during peak-holiday season.
The Wall Street Journal reports that many operators are recruiting workers from other industries or relocating fulfillment operations to areas where more workers are available. The transportation and warehousing sector saw a 66 percent growth in workers coming from other industries between 2011 and 2015.
Warehouses are popping up in new regions of the U.S. due to low real-estate costs and worker availability, the Journal reports. E-commerce operations are also aiming to be as close to customers as possible. Location is crucial for fulfillment centers so they can deliver orders quickly and inexpensively.
Labor challenges may also drive automation implementation at warehouses and fulfillment centers. Currently, most warehouses are lacking in automation and still rely on manual labor.