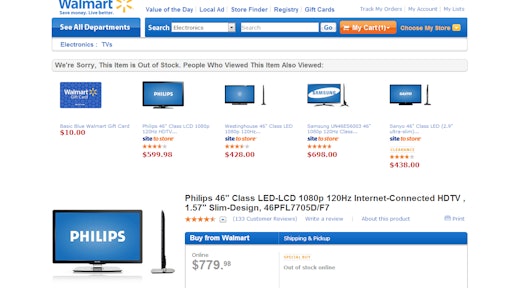 Walmart's website is limiting what certain customers can purchase online due a change in e-commerce systems.
Some items are being labeled as "out of stock" on the website if its too expensive to ship, the Wall Street Journal reports. If the customer's home is too far away from the warehouse the product is store in the company won't reportedly sell and ship it.
According to the Journal, the system was introduced in August and some suppliers were reportedly not aware of the change in advance. As companies continue to maintain their status in the rise of e-commerce and compete with the likes of Amazon, suppliers have to stock their products at more Walmart warehouses to keep items "in stock" on the website.
Cnet reports that the change was a test run to deliver more items through ground shipping since its cheaper than air shipping.