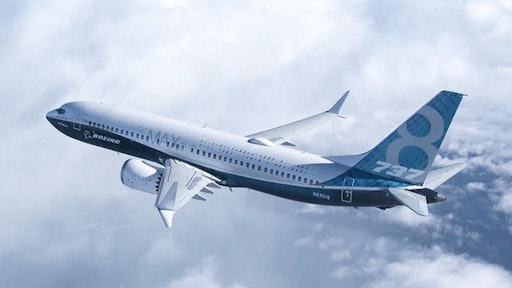 Boeing is struggling to meet demand for its single-aisle, fuel efficient jets as unfinished 737s pile up at a Washington factory, the Wall Street Journal reports.
In July, Renton, Washington public works administrator Gregg Zimmerman wrote to city council members explaining how the company's lack of space is threatening their production lines. There, the idea of the taxiway being used was introduced.
The request for parking space was part of a "recovery plan" to get deliveries to match production rates, the Journal reports.
According to the Wall Street Journal, Boeing has delivered only 29 of the 737s in July. However, more than 50 partially finished jets come off the production line each month. The 737 is the company's most popular commercial aircraft.
Delays in production are due to CFM International and Spirit AeroSystems Holdings, the Journal reports. Both companies are reportedly struggling to meet demand with some of their own small suppliers. Yet, CFM has vowed to catch up on engine deliveries and Spirit has resolved production problems with Boeing.
Boeing reached an 90-day agreement with Renton that will allow four 737 airliners to park on a taxiway at the city's airport. According to the Wall Street Journal, in one email the company asked the city to enforce parking rules around railroad tracks to ensure fuselages could reach the factor during the city's festival.
The company suggested earlier this year that they would need more plane-storage space, and the city offered other areas of the airport. However, the jet manufacturer to park on the taxiway for $39,000 in rent. Documents claim that the space can hold up to seven planes.
The Wall Street Journal reports that Boeing is also placing planes between airport buildings and parking them in parking lots. The temporary taxiway parking helps the company expedite airplanes for delivery and helps focus on a recovery plan.