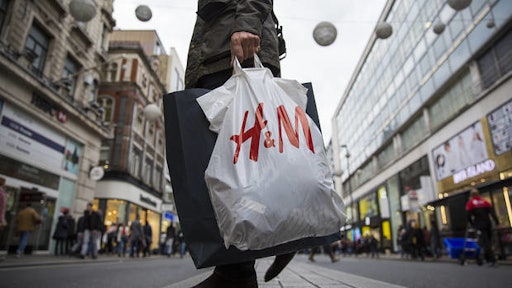 Fashion giant, H&M has $4.3 billion of unsold merchandise. The Swedish fashion retailer is struggling with a mounting stack of unsold inventory.
The company outlined the problem in its latest quarterly report, resulting in people questioning if the company is able to adapt to competition and changing consumer demands.
Unsold inventory started building up when the company experienced an unexpected drop in quarterly sales, the first in 20 years.
As shoppers are starting to favor e-commerce, H&M has been struggling to keep foot traffic within its stores. The pile of unsold goods has grown 7 percent in the last year. To illustrate the monstrosity of its problem, a power plant in Vasteras, the town where H&M founded its first store, relies partly on burning defective products that the retailer cannot sell to create energy.
Chief executive Karl-Johan Persson said that inventory levels were up because the company opened 220 stores and expanded its e-commerce operations. However, critics blamed poor inventory management and underwhelming product offerings.
It has been a rough start of the year for H&M. The company operating profit fell 62 percent in the three months through February, sending its shares to their lowest closing price since 2005. The retailer also had to close stores in South Africa and faced social media backlash after it had an ad that featured a black child model wearing a sweatshirt that said, "Coolest monkey in the jungle."
Still, H&M insists that it has a plan to slash prices to reduce the stockpile and slowdown its expansion in stores. The company is hoping its online business will expand by 25 percent this year alone.
To read the full original article, please click here.