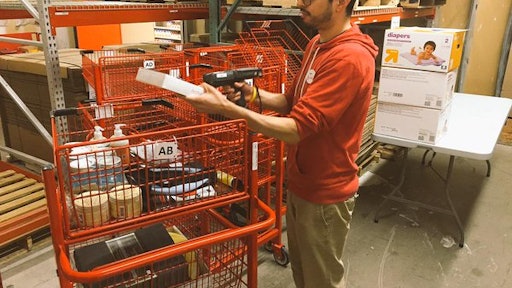 Target is extending its next-day delivery of household essentials to eight more major markets, including New York, Los Angeles, Atlanta, Chicago, Philadelphia, St. Louis and the Washington, D.C./Baltimore areas.
In mid-October, when Target Restock expands to the San Francisco metro, the service will reach more than 70 million people in 11 major markets, or about one-fifth of the U.S. population, the company said Thursday.
The service, which launched in the spring in Minneapolis, allows online customers to pick from a list of 15,000 household items to fill a box, which is delivered the next day for $4.99. The products range from personal care and baby items to cleaning supplies. The weight limit is 45 pounds.
To read the full original article, please click here.