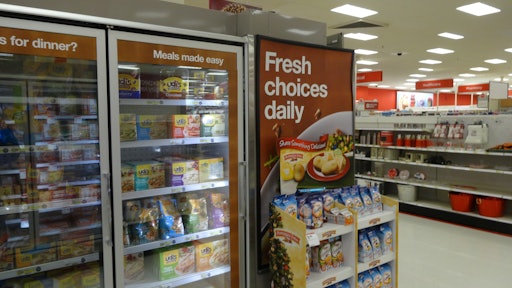 March 4, 2016—Target Corp. is trying to simplify things. The discount retailing chain is cutting the number of sizes, flavors and, in some cases, brands on its shelves to help fix out-of-stock issues plaguing its 1,800 stores.
Its merchants are combing through categories to determine how many different packs of water bottles and scents of deodorants should be stocked on its shelves. It also is expanding its shelves to hold more products and working with suppliers to ship goods in packages that match the shelves' capacity. The goal is to reduce items in the storeroom.
"It's going to be very surgical, category by category," Chief Executive Brian Cornell said at an investor event. "We are not taking a blunt instrument approach to this."
Target isn't alone in reducing the array of products it offers shoppers. Target's big-box rival Wal-Mart Stores Inc. is currently undertaking a vast culling of items to simplify selection.
 To read the full story, please click here.