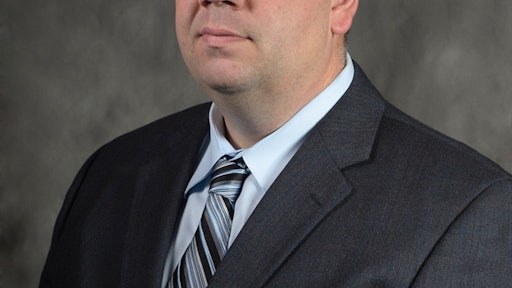 Elk Grove Village, Il—Sept. 4, 2012—Wynright Corp., a provider of intelligent material handling systems, today announced that Ron Adams has been named Senior Vice President, Wynright Software & Controls Solutions.
Adams will be the senior business leader for Wynright's software and controls teams located in Clearwater, Fla., Oak Lawn, Ill., Erlanger, Ky., and Manchester, N.H. John Dillon, who formerly led this group, is moving to take on the reins of the newly formed Wynright Client Care organization.
Adams comes to Wynright after 15 years at Staples, where he held various management roles implementing fulfillment, supply chain management, and IS/IT global infrastructure systems. Prior to working at Staples, he held a variety of management positions at Ryder Integrated Logistics and Star Market.
In his new role at Wynright Controls, Adams will be charged with helping the company to deliver industry-leading software and controls to improve the efficiency of their customers' operations while delivering the greater flexibility, increased productivity, reduced costs and better system-wide utilization that modern warehouses and distribution centers require.
"In recent years, software and controls have added significant 'intelligence' into today's intelligent materials handling systems," said Kevin Ambrose, President of Wynright Corporation. "That has become an increasingly important part of our business, and is where the industry as a whole is headed. We have been supplying market-leading engineering expertise and innovative products for 40 years. We are now looking to increase our commitment in this growing part of the business in order to help our customers gain a competitive edge. We believe Ron Adams has the knowledge and leadership qualities to take us to that goal."