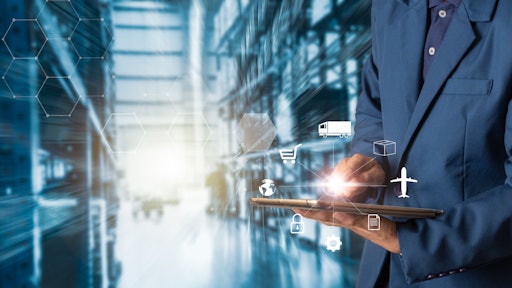 Getty Images
Once-predictable consumer demand cycles centered around holidays and "peak seasons" have given way to a model where any month, week or day can be a holiday, and that future-proofing warehouse operations with warehouse automation is necessary in achieving 24/7 e-commerce demand, according to a Honeywell study.
"Distribution and fulfillment centers have been moving full speed ahead as the growing demand for e-commerce and expedited shipping have increased customer expectations," says Keith Fisher, president of Honeywell Intelligrated. "Because of the importance of these growing industry pressures we partnered with Futurum Research to identify insights, trends and challenges warehouse and DC operators face and how automation may help bring stability, predictability and potentially unlock greater efficiency to their operations."
"While warehouses have historically had a sense of predictability in demand cycles, we found that in today's warehouses and DCs, every day is as busy as peak," says Shelly Kramer, principal analyst and founding partner of Futurum Research. "While we can assume the level of strain this has placed on supply chain and fulfillment operations, we were able to have deep conversations with industry stakeholders and innovators to get a better grasp of how they are approaching this shift in consumer expectations and adopting the right automation to meet their long-term business goals."
From PR Newswire:
A common theme in the study is that amid growing labor shortages, shifting priorities and expedited growth and demand impacting fulfillment operations, organizations are shifting their business models to take advantage of advanced technologies and robotic systems. However, it's important that warehouse and DC operators look at these implementations as long-term solutions ingrained in the future of their business.
"It's not about replacing the workforce; it's about unlocking its full potential," says Fisher. "The role of automation in the warehouse is to aid existing workers, reducing their time spent on highly redundant and repetitive tasks so that they can focus on higher-level operations. When executed correctly, these tools can go a long way in helping to ensure long-term business success."