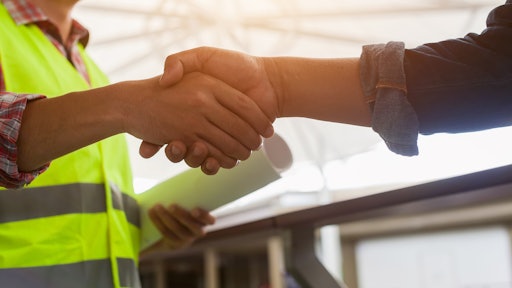 visoot/stock.adobe.com
The Great Resignation has plagued all industries, particularly organizations along the supply chain as demand for goods skyrocketed throughout the pandemic while supply shortages and staffing challenges prohibited businesses from delivering. While recent jobs reports exceeded expectations, according to a report from the U.S. Bureau of Labor Statistics, there's still a large gap in available jobs and people to fill the positions. Despite growth, the job market is still in the hands of applicants – proving that to remain attractive to prospects, organizations need to jump through hoops just to garner attention.
As the war for skilled talent becomes even more challenging, organizations will need to implement advanced, modernized operation systems, such as gamification, app-like user experiences, labor management and easier workflows or they risk losing out on talent to more innovative competitors.
Integrating modern technology
As Baby Boomers continue to exit the workforce, they are largely being replaced by digital-native generations like Millennials and Gen Z. These younger generations, raised on technology, desire clear objectives, constant feedback and want to have adequate, up-to-date tools to work with. As they apply technology in every aspect of their daily personal lives, they also want – and expect – to employ it in their jobs. As such, performing manual tasks that could or should be automated is a recipe for frustration and restlessness – and could ultimately lead to employee attrition.
For organizations to successfully attract and retain talent, they must adopt robust solutions to manage various aspects of day-to-day operations, such as automatic fulfillment, streamlined workflows, user-friendly interfaces, and software that enables end-to-end visibility throughout different facets of the organization. For example, businesses can adopt modern warehouse management systems (WMS) that allow for the handling of inventory via barcodes, radiofrequency identification and serial numbers. Automating or streamlining many of the tasks in a facility with a WMS can deliver proven and sustained operational improvements and labor efficiencies, which will ultimately lead to higher employee satisfaction and less time spent on monotonous administrative tasks.
Technologies that enable end-to-end operations ultimately help to boost visibility of inventory, better track products and provide transparency as they move along the supply chain. In turn, these technologies also speed product fulfillment time – improving the bottom line and making up for time lost due to disruptions. Organizations that continue to rely on patching legacy, on-premises systems or on manual processes will lose out to more contemporary competitors.
Mobile technologies such as smartphone-style devices that connect to overarching networks are also becoming even more essential with younger workforces, especially as app-like and gamified work experiences grow in popularity to boost productivity and employee morale.
Click here to hear more about retaining and attracting employees in the supply chain:
Outsourcing when necessary
Another option that organizations have to stay competitive in our increasingly competitive industry is to outsource fulfillment, warehousing or other supply chain operations when necessary. By integrating with third party logistics providers (3PLs) or other outside contractors, businesses can focus on what really matters and employees can concentrate on one specific task at a time instead of being spread thin and when other roles can't be filled quickly enough.
By integrating with outside providers, organizations can gain access to both essential employees and state-of-the-art warehouse technology, reducing the strain on businesses to drain resources they may not have in order to fill open positions. Many 3PLs take advantage of machines like self-driving robots, automated picking, and others, that allow for little-to-no human intervention – optimizing operations and getting products into the hands of consumers even despite labor shortages.
If cloud-based, innovative technologies are already integrated within an organization, the move to or the addition of a 3PL is simple and allows businesses to get up-and-running with a third party quickly.
Beating the great resignation
The future remains uncertain as environmental, geopolitical and economic challenges continue to evolve rapidly and shift day-to-day. To remain successful, attract new talent and retain current employees, organizations must invest now to set themselves up for success in the future – or they'll lose out on talent to more contemporary competitors who are able to tap into the wants and needs of digital-natives entering the workforce.