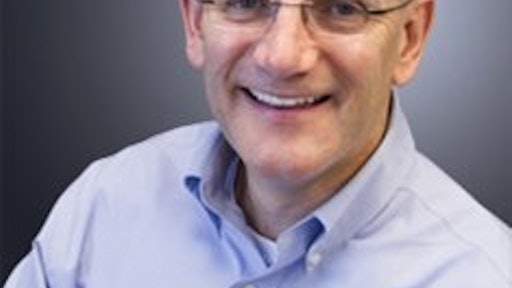 The endless aisle concept is becoming the new norm within the retail industry. Now this concept is gaining traction for business-to-business (B2B) brands as well.
Traditionally, it depicts the idea of extending the aisles of a business-to-consumer (B2C) brick-and-mortar store into the virtual e-commerce world. If a product is not available in store, consumers can decide to let the retailer ship it to them from a nearby brick-and-mortar location or the company's warehouse, whichever is closer.
How does this concept translate into the B2B industry—where purchasing something in a physical location is much less relevant than in B2C? Accenture Interactive's 2014 B2B Procurement study shows that the bulk of business purchases are managed increasingly online: 68 percent of B2B buyers now purchase goods on this channel. This number is only going up. In fact, the B2B online market is expected to grow 7.7 percent per year over the next five years.
A business supplier's e-commerce offering is where the basic idea behind endless aisle comes into play.
The reality of today's B2B online buying situation is that most e-commerce systems claim an item is out of stock even if the nearest available product awaits outside a set mile radius. The guiding parameter for this is shipping efficiency. The system is set to find the nearest location with the product in stock, then ship the product via whatever form of transportation necessary, ground or air, to get it to the buyer within a reasonable amount of time and for a reasonable shipping cost.
But why not let buyers make the call on what's reasonable for them?
Be Transparent about What's Available and Where
An e-commerce system that incorporates the endless aisle approach looks at real-time inventory data from all warehouse locations to then communicate this full set of options to customers accordingly.
If the product is legitimately out of stock everywhere, the e-commerce system notifies customers when it comes back in stock via their preferred contact method, whether it's by email, text or phone.
If the product is in stock at a given location, a more advanced e-commerce system then explains the product's availability at the time, and lays out the options for delivery or pickup.
Buyers should have the option to pick the purchase up in store or have it shipped from as far away as is necessary. Additionally, brands need to provide cost breakdowns for shipping methods for various locations.
How the Endless Aisle Approach Plays Out in B2B Reality
Let's say that a contracting company is purchasing products to build houses from a large construction supplier. As the buyer is searching the brand's site for the necessary products to build a house in a Chicago suburb, the supplier defaults to showing products that are available within Illinois, Wisconsin, Indiana or a 300-mile radius around Chicago, to minimize the time and costs of shipping.
However, if a specific product isn't within that 300-mile radius, the site should automatically let the customer know that the shipping costs are going to be higher and the delivery time is going to be longer, then offer the customer the option to proceed or end the transaction.
Additionally, a more advanced site could continue to prioritize the closest shipping locations even if they're outside of the set 300-mile radius to minimize additional costs. For the fictional Chicago-based customer above, this supplier should look to ship from Minneapolis or St. Louis locations rather than defaulting to a warehouse in California or Texas.
In the most advanced scenario (for a direct-to-customer manufacturer), imagine that the supplier also integrated inventory availability from third-party resellers of its products, directing fulfillment to the reseller when unavailable in the manufacturer's inventory.
The B2B e-commerce world continues to advance. This requires suppliers to invest in smarter digital presences. Part of this is adopting an endless aisle approach—because companies can only service customers properly if their website and the underlying e-commerce system consider the buyer's location and real-time inventory data across all locations. Revamping legacy sites and systems for an endless aisle approach is an important step for sellers looking to foster customer loyalty and drive revenues.
Companies in this article