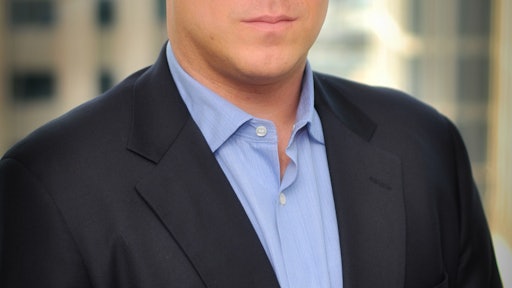 Whom do you trust for your time-sensitive deliveries? If you're like many companies, you place your trust in UPS, the largest parcel carrier in the world. After all, it is a team of "United Problem Solvers." Given its expansive fleet and delivery network, if anyone can make it happen, surely UPS can.
Ask yourself, are your packages actually getting there on time? Despite UPS's claim that 99 percent of its air deliveries are delivered on time, the federal government wasn't convinced that the carrier was living up to its service delivery guarantees. After launching an investigation into packages sent next-day air with UPS over a 10 year period, federal government officials discovered a litany of unfulfilled delivery guarantees.
False Deliveries Cost UPS $25 Million
The Department of Justice recently reported that UPS will pay the federal government more than $25 million to settle charges that it submitted false claims on the delivery of next-day air overnight packages from 2004 to 2014.
According to USA Today, UPS denied any liability and negotiated a settlement with the federal government "to avoid lengthy and costly litigation." As part of its settlement, the carrier will pay $25 million to the Department of Justice and $740,000 to the State of New Jersey.
Federal agencies and officials filed suit against UPS, claiming that the carrier knowingly recorded inaccurate delivery times on guaranteed next-day air packages to make it appear that shipments were actually delivered on time. The alleged subterfuge prevented government workers from seeking refunds for late deliveries. Additionally, government officials charged that UPS employees knowingly used inapplicable exception codes to cover up late delivery, including security delay and business closed.
Getting the Most out of Your Delivery Guarantees
Although all shippers are susceptible to unfulfilled package delivery guarantees like the Department of Justice experienced, many organizations are unaware of the steps that they should take to avoid them. Below are five tips to help reduce false delivery claims and maintain carrier accountability.
1. Read the Fine Print
From guaranteed service refund (GSR) waivers to performance threshold pricing, there could be numerous ploys contained in the fine print of your carrier contract that reduces your carrier's exposure to its delivery guarantee. Reading and fully understanding the fine print in your contract ensures that you can get your money back on unfulfilled delivery guarantees.
Beware of GSR waivers. Recently, I saw carriers attempting to include a GSR waiver in their contracts that prevents shippers from filing refund claims for unfulfilled delivery guarantees. In this instance, carriers use the discount they are offering the shipper to get them to agree to the inclusion of the GSR waiver in the contract.
Avoid performance threshold pricing. Some carriers offer shippers performance threshold pricing with a guaranteed effectiveness of less than 100 percent. If they fall below 100 percent, they offer to monitor their delivery performance internally and send shippers a refund. Clearly, this is not an ideal scenario for shippers.
2. Track Your Deliveries
Since every shipper is susceptible to unfilled delivery guarantees regardless of its size or industry, companies need to have a process in place to track their deliveries. Shippers need to know exactly when their packages are delivered, and they need to understand what exceptions are viable and what exceptions are not.
In addition to carrier exceptions, I found that there are a myriad of other factors that can impact whether or not packages are delivered on time, such as the delivery pick-up time and the delivery destination. For example, audit data samples revealed that packages being shipped from coast to coast and packages being processed later in the day have a higher probability of service delivery failures.
3. Understand Exceptions to Guarantees
Exceptions vary from carrier to carrier, but every carrier has a list of exceptions whereby shippers cannot file a refund claim if their shipment wasn't delivered on time. Some exceptions include weather, incorrect address information, customs hold, business closed, security delay, etc. A comprehensive list of your carrier's exceptions can be pulled from its website or you can request a list from your designated account representative.
4. Be Persistent When Filing Refund Claims
When filing a refund claim, shippers must identify that a package did not meet its delivery requirement. Most carriers have an 800 number you can call and a process in place to file claims online. When calling in claims to the 800 number, however, there can be a threshold on how many claims you can submit. For example, with UPS you can only submit 10 claims at a time to its 800 number. After submitting the 10th tracking number, you have to call back. This can be a tedious process if you have numerous claims; therefore, it may be easier to submit the bulk of your claims online. You may have to submit a claim several times to receive a refund so persistence pays.
5. Invest in Audit Technology
A standard best practice is to use an audit firm to manage audit and recovery due to the sophisticated technology that's required to be successful at the refund claims process. If a shipper is not managing this process internally or outsourcing it to a firm that specializes in audit and recovery, it may be leaving a considerable amount of money on the table.
Like the Department of Justice, many shippers are getting taken advantage of by carriers who are not meeting their delivery guarantees. To reduce risks and minimize costs, shippers should read the fine print in their contracts, as well as have a sound strategy in place for tracking package deliveries, submitting refund claims, and properly managing the audit and recovery process.