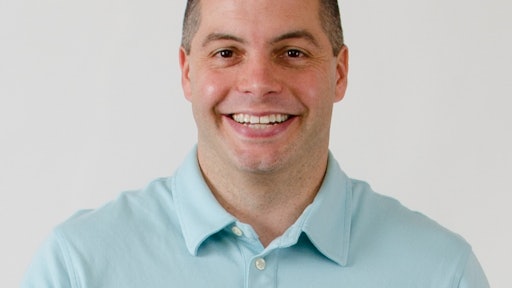 When it debuted 10 years ago, Amazon Prime offered people prepaid two-day delivery of its Amazon purchases—nothing more, nothing less. It's evolved quite a bit since then. Take a look at the Prime news from January 2015 alone:
On January 11, Transparent, a situation comedy produced by

Amazon

Studios and streamed exclusively on Prime Instant Video, won one Golden Globe for Best Television Series—Comedy or Musical, and a second one for Best Actor in that category, Jeffrey Tambor.
Two days later,

Amazon

announced that Woody Allen, the legendary film director, agreed to create his first-ever TV series, which is expected to start streaming on Prime Instant Video in 2016.
On January 19, the company announced that it was getting into the movie-making business.

Amazon

Studios plans to produce up to 12 movies a year, which it will release in theaters and then stream to Prime subscribers four to eight weeks later.
Buoyed by its critical success, Amazon Prime is increasing its investment in the already hyper-competitive industry of streaming video on demand (SVoD), partly—but only partly—to keep up with Netflix, its biggest rival in the field.
Netflix plans to release 17 original series this year. In addition to new seasons of the popular, critically acclaimed shows Orange Is the New Black and House of Cards, it will debut Grace and Frankie, a comedy starring Lily Tomlin and Jane Fonda; Daredevil, the first of five series based on Marvel Comics superheroes that Netflix will carry; Narco, a crime drama focusing on the Medellin drug cartel headed by Pablo Escobar; and quite a few others.
Netflix developed each show based on careful analyses of its subscribers' likes, wishes and interests, a process that, no doubt, drove Amazon's choices as well. Both companies have mountains of data on consumer behavior:
After adding 4.3 million subscribers worldwide in Q4 2014, including 1.9 million in the United States, Netflix has a domestic base of 39.1 million paying customers and a global base of 57.4 million.

Amazon

doesn't share Prime membership figures, but based on a survey conducted by RBC, a financial analyst recently estimated that there were 50 million Prime members worldwide, including 30 to 40 million in the U.S.
The Prime/Netflix battle for viewers will continue to intensify, but that's just the tip of the SVoD iceberg. Brand-name players, such as Apple and Google, among many others, are stepping up their efforts, and HBO's launch of its stand-alone streaming service, reportedly in April, will be matched very quickly by Showtime and other premium cable channels. These offerings will encourage millions of Americans to cut the cable cord—unless and until cable companies devise counter-offers of their own.
Of course, the consequences of Amazon's recent moves reach far beyond its (and its rivals') attempts to capitalize on the entertainment interests of the American (and global) public. First and foremost, Amazon is an online retailer—indeed, the biggest online seller of goods in the world—and its Prime program is still, primarily, a key part of its larger effort to maintain and increase its dominant share of the online shopping audience.
Therefore, Amazon's main goal in enhancing Prime's appeal is to entice more consumers into its marketplace. New subscribers may come for the shows and movies, but after paying $99 a year for the program, they're also going to take full advantage of unlimited savings on two-day shipping.
This strategy is proving to work for Amazon, which creates big problems for other online retailers. The fight for online shoppers is at least as fierce as the fight for online viewers. Particularly given Amazon's head start in the field and its willingness to expand the Prime program by experimenting with offers that target specific demographic groups, such as college students, there are few, if any, retailers that could (let alone would) even consider trying to go head to head with Amazon in supplementary service offers. So how can an online retailer hope to compete with the giant?
Obviously, the most important job for any company is to continually improve its core business. Amazon has significant advantages due to its sheer size, but that size also results in a much wider range of concerns, and a much wider corporate vision and focus. By honing its operations, product inventory and expertise, a retailer can offer top-notch services, higher-quality items and more practical advice to its customers, thereby setting itself apart from Amazon.
Beyond that fundamental business need, there are steps a retailer can take to either stay in step with Amazon or provide conveniences not found there (or elsewhere, in some cases), including:
Free Shipping Offers
Amazon built Prime around free two-day shipping because shipping charges play a huge role in online purchase decisions. According to one survey, 44 percent of online shoppers abandon their carts due to high shipping charges; another study found that 56 percent walk away from purchases because they encounter unexpected costs during the checkout process.
Not only does a free shipping offer eliminate or mitigate those concerns, it's also the most compelling promotion across the entire business-to-consumer (B2C) world, including online retail. In fact, it works even when the offer includes a minimum purchase threshold; 58 percent of consumers increased their order totals just to qualify for free shipping. Retailers can therefore close more sales by satisfactorily addressing this key factor in customers' shopping decisions.
Customer-Friendly Returns
Online returns are another important aspect of online purchases: Two-thirds of shoppers now check a retailer's returns policy before placing an order. If returns are free and easy, 82 percent will complete the order. On the other hand, 81 percent will think twice before shopping again at retailers that make them pay to send orders back.
A poorly handled returns process clearly turns shoppers off, which is why Amazon recently began issuing faster refunds to its customers. Smaller retailers don't have Amazon's cash flow, but they can offer their customers a convenience that Amazon doesn't—free return shipping. By implementing protocols to weed out abusers and lessen the risks of return fraud, they can benefit from the heightened loyalty that customer-focused returns policies generate.
The results of a four-year study of two top retail sites bear this out. Shoppers who could ship orders back for free increased their purchases at these retailers by 58 to 357 percent; shoppers who were charged for return shipping lowered their purchases by 74 to 100 percent. Just as critically, the study's author found that customers who enjoyed free return shipping didn't abuse the policy; none of them sent another item back within two years of making a free return.
Targeted Marketing Offers
Amazon and Netflix aren't the only entities that can gather and analyze data on customer behaviors. Every e-tailer can (and should already) track its customers' movements on its website and their responses to digital marketing campaigns, and then pore over that information to determine what works, what doesn't and what's missing. Retailers should use that data to tailor offers to their best customers and continually test them across every possible platform.
They should also keep a close eye on other marketers' efforts, and be quick to test and implement the most promising options. For instance, Amazon shows shoppers their recently viewed items and featured recommendations on every product page. Retailers can take a similar approach and expand the concept by sending specific customers emails to alert them whenever an item they recently viewed, but didn't purchase, goes on sale.
Mobile Marketing
Mobile marketing is no longer a strategic advantage; it's now a basic necessity if retailers want to compete in the coming years. Mobile devices now account for over 60 percent of the time that consumers spend on retail sites and retail sales on those devices will continue to grow. The competition for on-the-move consumers will also increase accordingly; Amazon, for instance, has a site specifically for the mobile audience. Retailers therefore need to cater to the increasingly on-the-move consumer mindset by embracing responsive web designs that will display their messages cleanly on their customers' tablets and smartphones.
E-commerce in 2015 and beyond is likely to be volatile. Given their sizes, the pending entries of Chinese e-tailers Alibaba and, to a lesser extent, JD.com into the U.S. market will create new challenges for all retailers, including Amazon. Alibaba in particular has considerable revenues and its U.S. initial public offering (IPO) set a global record, so it can afford to compete with Amazon head to head. Walmart, Target and other U.S. big-box retailers also began to target Amazon in their marketing efforts, so its status as the leading online retailer is under attack from a variety of directions. Savvy smaller retailers could benefit from all of this uncertainty by keeping their focus squarely on improving their core business, and using the suggestions above to attract and satisfy their customers.