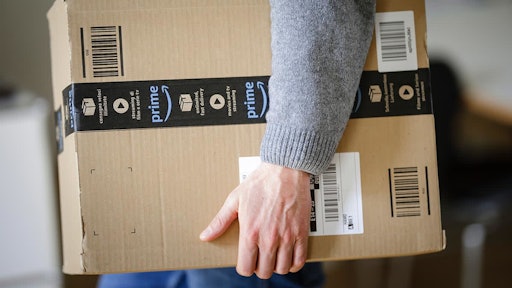 As peak holiday season is just around the corner, e-commerce giant Amazon is preparing to hire thousands of seasonal delivery drivers to supplement services provided by USPS, UPS, FedEx and its own delivery partners.
Reuters reports that Amazon is recruiting new delivery service partners (DSP) to help reduce delivery costs that have tripled in the last five years.
The company and its current DSP owners are competing for workers in the tightest labor market in decades. The driver shortage is dominating the industry, even though UPS and FedEx are planning to hire a combined 150,000 seasonal workers this holiday season. Amazon DSPs are offering bonuses for attendance, safety and customer service. Amazon is even providing delivery vans for its seasonal workers, Reuters reports.
According to job listings on Indeed.com, Amazon is offering to pay upwards of $18.25 in certain regions of the U.S. The listing continues to say that workers will be required to drive four 10-hour shifts per week.
ShipMatrix, which sells technology that tracks and manages deliveries, expects Amazon to send approximately 9 million packages per day during its peak season. The final result could even be higher as Amazon recently announced that it would temporarily wave its $25 minimum purchase requirement to qualify for free shipping.
Companies in this article