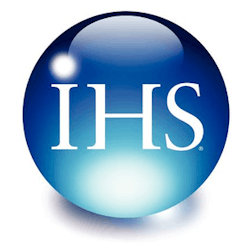 Addressing Excess Maintenance, Repair and Operations (MRO) Inventory Sponsored by IHS
It's a major problem that pervades all asset intensive industries, and frequently costs companies millions each year -- the excess spare parts, materials, and supplies that sit in plants, storerooms and warehouses, never to be used. And the problem continues to compound since 50 to 70 cents of every dollar spent on MRO materials will not be used in the next three years, if ever! Those who manage MRO inventory know about this problem but either choose to ignore it, or struggle to deal with it without harming operations. In this Podcast, Rich MacInnes, a leading indirect supply chain expert and author of "Strategic MRO - A Roadmap for Transforming Assets into Strategic Advantage," shows how to recognize and quantify this problem. More importantly, you'll learn how to begin addressing this issue immediately and start on the road to recovery and savings, not to mention more efficient operations and competitive advantage.
For more information visit www.IHS.com/MRO or email MROinsight@IHS.com
Please click the Play button below to listen.