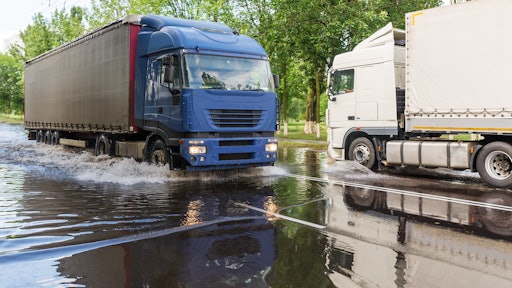 Irina84 - stock.adobe.com
In recent years, the United States has experienced events that have altered the day-to-day lives of its citizens. Between the global upheaval caused by the pandemic, threats of recession amid record inflation, and a Ukrainian war that continues to send economic shockwaves through the world, the average U.S. consumer has dealt with numerous external pressures that affect spending habits. These changes have affected all areas of commerce, but particularly supply chains. Consumer packaged goods (CPG) companies have seen inflation trend higher than the national index.
External Factors
COVID-19 supply chain upheaval
The COVID-19 pandemic of 2020 was an entirely unforeseen event that ground industries that were unprepared for disruptions of this magnitude to a halt. The effect on supply chains was particularly brutal. After initial shortages, companies increased shipments to keep up with demand – resulting in a heavily carrier-favored market that shippers endured. Now, we are seeing the other side of the market. Load volume has decreased drastically year-over-year and shippers are enjoying leverage in the freight market that they have not seen in years. Many brands are using this leverage as a chance to recoup the cost of carrier-favored pandemic markets, while some more savvy brands are also taking the opportunity to improve the quality of their transportation partners.
Russia – Ukraine conflict
In early 2022, Russia invaded Ukraine. The economic sanctions imposed on Russia intended to penalize the country for its instigation of the conflict, resulted in rising energy costs and supply-chain bottlenecks as the global economy learned to work around one of its main suppliers of many raw materials crucial for manufacturing. are three examples that saw rapid price increases initially. Potash, a crop fertilizer, also jumped in price. As these supplies became difficult and expensive to source, many industries dealt with shortages and lengthy shipping times. High demand and low supply, as well as expensive transportation delays, lead to rapid price increases in every sector of industry.
Inflation
Each of these factors were big contributors to supply-chain volatility and resulted in the external factor that affects the average consumer most: inflation levels. reached its highest level in nearly 50 years, with food and beverage prices rising the most of any category within grocery stores. While the economic upheaval of the pandemic and the Russian sanctions were enormous global pressures, they manifested an effect on individuals through inflation.
Consumer purchasing habits
Rising inflation (particularly such a sharp increase) has profound effects on the spending habits of consumers. In the CPG space, there are several important factors at play:
Inflation reduces the spending power of consumers. As prices quickly rise, individuals have less discretionary income and tend to spend less money on splurges or "luxury" products. Price becomes the leading factor in decision-making for many consumers.

Brand loyalty fades as inflation rises. When shoppers are tight on cash due to rising costs, they are more likely to consider alternative choices – especially when buying groceries. Cost-to-value decision-making has led to high year-over-year sales growth in private-label retail brands. Involuntary sampling – when a customer is forced to buy another brand because their first choice is out-of-stock – will more often result in shoppers finding a new first choice.

Consumers are more likely to react to promotions and quantity discounts. When price becomes a main factor in deciding what to buy when shopping, customers are more likely to pull the trigger on a bulk purchase or promotional offer to save money.
What Does This Mean for the CPG Supply Chain?
First and foremost, it means that CPG brands are under more pressure than ever to keep their products on retail shelves. High rates of out-of-stock product matched with low brand loyalty will damage a brand's footprint in consumers' minds. The CPG supply chain is in an interesting place as a result; the pressure for high service levels is coinciding with a soft freight market. Brands likely haven't struggled to meet capacity demands in the same way that they did during the pandemic and have recently seen shipping costs decrease drastically. Freight carriers are determined to hold on to the clients they have and will go to any length to ensure service levels that maintain relationships with shippers.
However, it will pay dividends to keep the future in mind. When the freight market flips – and it always does at some point – brands will face more transportation challenges. Capacity will tighten, and expenses will rise. Transportation partners will have the opportunity to be more choosy with their capacity.
Forward-thinking brands will seize the opportunity created by current market conditions to develop new strategies and relationships with high-performing transportation partners, enabling their supply chains to hit the ground running when the market turns up again.
Ensure Product Availability and Build a Supply Chain with Resilience
The past few years have put CPG supply chains to the test. Transportation managers have dealt with many challenges between the pandemic, the Russian-Ukranian conflict, and inflation in recent months.
Now is the time to invest your logistics spend in new, value-added partnerships that help move freight cheaply today, but build an optimized, transparent, adaptable, and resilient logistics function for the future.
Brands can do this by working with high-quality transportation partners to develop an adaptable, resilient, and transparent supply chain. Doing so will help avoid out-of-stock issues in the current challenging conditions and place a forward-thinking brand in a favorable position to seize opportunities when economic pressure eases on consumers and the market returns to a normal place.