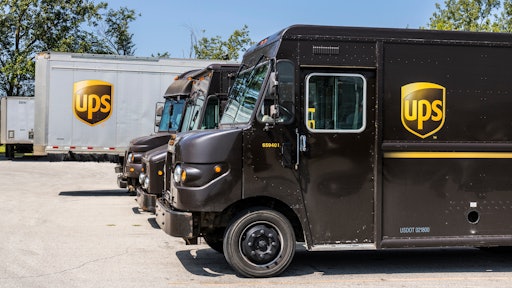 jetcityimage AdobeStock_530595788_Editorial_Use_Only
UPS and the International Brotherhood of Teamsters, the union representing about 330,000 UPS employees in the United States, reached a tentative collective bargaining agreement.
"Together, we reached a win-win-win agreement on the issues that are important to Teamsters leadership, our employees and to UPS and our customers," says Carol Tomé, UPS CEO. "This agreement continues to reward UPS's full- and part-time employees with industry-leading pay and benefits while retaining the flexibility we need to stay competitive, serve our customers and keep our business strong."
"Rank-and-file UPS Teamsters sacrificed everything to get this country through a pandemic and enabled UPS to reap record-setting profits. Teamster labor moves America. The union went into this fight committed to winning for our members. We demanded the best contract in the history of UPS, and we got it," says Teamsters general president Sean M. O'Brien. "UPS has put $30 billion in new money on the table as a direct result of these negotiations. We've changed the game, battling it out day and night to make sure our members won an agreement that pays strong wages, rewards their labor, and doesn't require a single concession. This contract sets a new standard in the labor movement and raises the bar for all workers."
According to a press release by the Teamsters, the five-year agreement covers U.S. Teamsters-represented employees in small-package roles and is subject to voting and ratification by union members.
Highlights of the tentative agreement entail historic wage increases, safety and health protections, certain holidays off, perks for part-time drivers, creation of 7,500 new full-time Teamster jobs at UPS and the fulfillment of 22,500 open positions and more.
On July 31, representatives of the 176 UPS Teamster locals in the U.S. and Puerto Rico will meet to review and recommend the tentative agreement. Stay tuned.