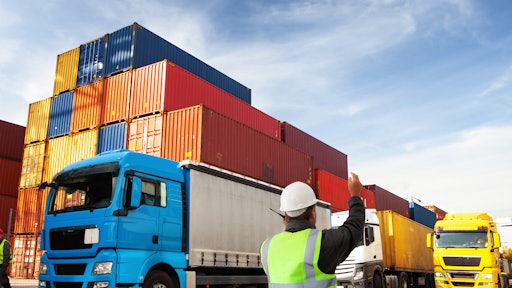 sculpies AdobeStock_244001622
B.I.G. Logistics acquired Xcell Logistic Services, Inc. and Xcell Logistics Corporation in Mexico. Together, the new combined companies offer the management of international and domestic air, ocean, ground transport, custom brokerage and project cargo as well as pharmaceutical-licensed, third-party logistics (3PL) cross-dock and temperature-controlled warehouses; fulfillment; transload; border brokerage; container examination station (CES); Foreign Trade Zone (FTZ) facility operation and management; and light manufacturing and e-commerce services.
"It is our pleasure and privilege to welcome Cedric Sosa and the Xcell Logistics team to the B.I.G. Logistics family. As a SecurCapital company, we have now completed our strategic Texas footprint. B.I.G. now operates on the border with our legacy station in El Paso and an added Laredo [Texas] presence, as well as an additional seven stations in Mexico via this acquisition. This positions B.I.G. Logistics as a dominant supply chain logistics solutions provider on both sides of the border," says B.I.G. Logistics CEO Vinod Baliga.
"We are in the right place at the right time, offering compelling figures about the cross-border traffic awaiting the combined companies. Year to date, Laredo represents 37% of trading between the U.S. and Mexico with a figure of $243.8 billion. For importers and exports on both sides of the border, Xcell Logistic Corporation in Mexico offers wide coverage of existing offices in all major ports of entry enabling cross-border, single turnkey solutions for our USA and global customers," adds Cedric Sosa, Xcell Logistics' CEO.
From PR Newswire:
B.I.G. Logistics

is a leading 3PL and technology-enabled warehouse management IT platform with warehouses throughout Texas and along the Mexican border.
Xcell Logistic Services is a 3PL and customs broker with warehouses in Laredo, Texas.