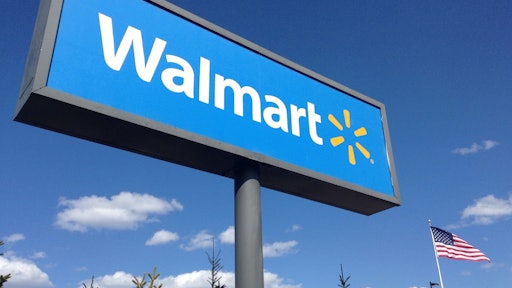 Walmart will reportedly begin using autonomous vehicles for the middle mile.
Bloomberg reports that earlier this month Walmart's U.S. chief Greg Foran explained that the company was working with Ford delivery vans that have self-driving technology developed by Gatik. The trial run, aimed at cutting the company's middle-mile shipping costs in half, will begin later this year.
The autonomous vans will travel on fixed routes from warehouse to warehouse, or to a smaller pickup point, helping transport packages to get them closer - but not all the way - to the consumer.
The middle mile, which is expected to reach $1 trillion, is driven by the recent boom in online shopping. However, the driver shortage has hurt the position, sending costs soaring high for a position that is most dangerous due to the risk of wrecks and long periods spent on the road, Bloomberg reports.
As the routes that have been established by using human drivers, there's little need to create new paths or create infrastructure for the robo-vehicles. According to Bloomberg, Ford has already begun testing driverless delivery.
To read the full original article, please click here.
Companies in this article