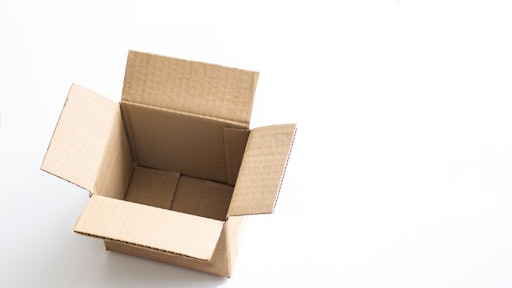 Getty Images
The global heavy duty corrugated packaging market is projected to see a 5 percent growth by 2029, according to a report from Future Market Insights.
The market, estimated to be over US $17 billion in 2019, is expected to expand at a CAGR of approximately 5 percent over the forecast period, with the European region accounting for nearly one-fourth of the market. According to the European Corrugated Packaging Association FEFCO, more than 40 percent of the corrugated products are used by the food industry.
Double wall board - which features durability and extra padding to ensure the safety of goods - is expected to be prominent in the market throughout the forecast period of 2019-2029, and corrugated boxes are expected to be the sig product in the market. The boxes prove to be crush resistant and have enough strength for stacking in warehouses, and can be used in various sizes, reducing inventory and optimizing cost management, according to the study.
In addition, key manufactures in the market are strengthening their presence, acquiring regional competitors in the market.