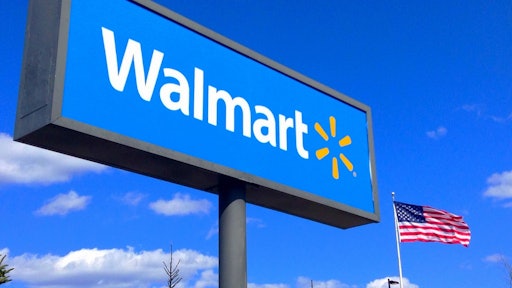 While the driver shortage continues to plague the industry, Walmart is attempting to fight it off by offering to pay its truckers close to $90,000 a year.
Walmart has been recruiting its drivers through national TV ads, shorter hiring processes and offering referral bonuses of as much as $1,500. the company reports that it hired 1,400 new drivers in 2018 and hopes to add 900 more this year.
According to CBS News, truck drivers will get a per-mile raise of one cent and an extra $1 each time they drop a trailer at destination starting next month. Adding to that, the retailer will give its drivers predictable schedules, at least 21 days of paid time off and possible quarterly bonuses.
American trucking Association said earlier this month that the industry's turnover rate was 87 percent in the third quarter, the lowest it has been since the first quarter of 2017. Walmart boasts on having one of the lowest churn rates in the industry due to its reliability and and high pay rate.