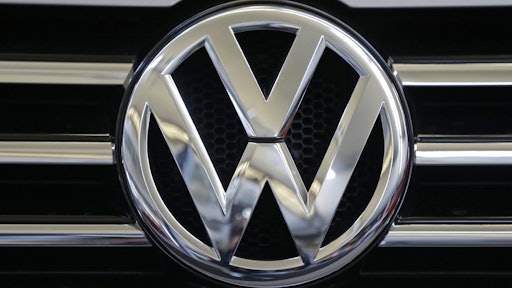 Volkswagen is investing $800 million to expand a Tennessee factory that will focus on developing the automaker's next generation of electric vehicles. According to Tech Crunch, the factory will serve as the company's North American base for manufacturing electric vehicles.
The Chattanooga expansion is just a piece of the automaker's plan to move away from diesel. The company plans to commit $50 billion globally through 2023 toward the development and production of electric vehicles and digital services, Tech Crunch reports. Electric vehicle production will begin at the site in 2022. The VW brand predicts that it will sell 150,000 electric vehicles by 2020 worldwide, with that number reaching 1 million by 2025.
Tech Crunch reports that the factory will produce EVs using Volkswagen's modular electric toolkit chassis, or MEB, introduced by the company in 2016. The MEB is a flexible modular system for producing electric vehicles that causes production to be more efficient and cost-effective.
"Volkswagen is continuing to invest in the U.S. to broaden its manufacturing and R&D footprint," VW CEO Herbert Diess said in a statement. "Projects like the electric car production announced today and changes in our sourcing decisions are in line with the current direction of trade policy including the USMCA."