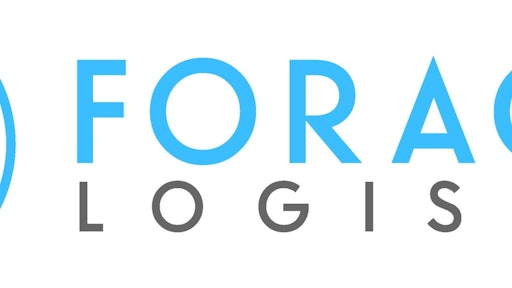 Former Coyote Logistics manager Matt Silver will act as the chief executive officer of a new cross-border freight brokerage and logistics service provider. Forager Logistics was founded with a focus on easing the burden of shippers transporting product to and from Mexico and Canada, specifically servicing the complex supply chain networks in the automotive and aerospace industries.
In early 2018, after a decade at Coyote Logistics, one of the largest freight brokerages in North America, Silver departed, he says, "with the goal of creating something unique and new in a crowded freight industry, focused on areas with extreme growth opportunity and few dominant players in these markets."
Silver spent three years building up the Coyote's Mexico department to an industry leading division and then spent a year as the face of the company for Canada, learning a lot about the different logistical challenges and cultural aspects of both countries. According to a news release, this experience, combined with his background in customer sales and operations, carrier relations, and pricing strategy, provides the backbone to Forager's long-term strategy for niche-focused freight brokerage, centered around cross-border full truckload.
Forager's services include arranging full truckloads within North America, but the company says its cross-border services to and from Mexico and Canada "promise to be the standout."
The freight broker is currently developing experts in cross-border operations, with teams built around communicating with customs brokers and facilities in Mexico, where bilingual employees will coordinate with those facilities to ensure timely transportation needs are met, the release says. Forager also highlights flatbed and other specialized freight in its offerings.
"We're hyper-focused on the level of service provided to shippers, as there is a high demand for perfection when it comes to the operational details of cross-border truckload. Our job is to change the way freight moves throughout North America," says Silver.
In the U.S. alone, domestic freight spend is $738 billion. and 2017 saw a new record of $557 billion worth of goods and services between the U.S. and Mexico. From 2016-2017, the export of goods from Mexico to the U.S., and Canada to the U.S, both grew 5.8 percent.