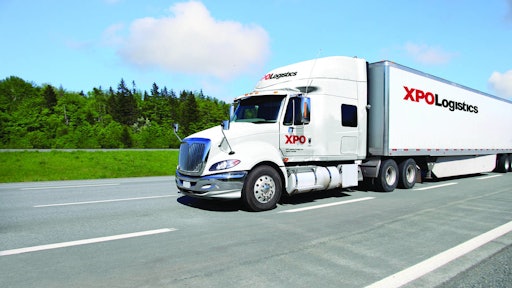 XPO Logistics announced two free national driver training programs to help military veterans and members of the reserve forces jumpstart their careers.
Those who trained as drivers in the military but have limited "behind the wheel" experience will be offered an accelerated four-week driver training program through XPO. Another program will help those who did not include work in transportation to attain their Class A commercial driver's license (CDL-A).
"We value our veterans and the skills they earned through their military service. We want to help them put that experience to work here at XPO in careers that fit their lifestyle and their goals. XPO is growing, and we're providing opportunities for veterans to grow with us," says Meghan Henson chief human resources office of XPO Logistics.
Students with driving experience in the military who participate in the accelerated training program and drive for XPO pay no tuition or other fees for classroom and on-the-road training. The company's 12-week, 240-hour driver training program for other individuals is also free. The programs for military veterans and reservists expand on XPO's commitment to tuition-free training at its 114 XPO driver training schools in North America.
Companies in this article